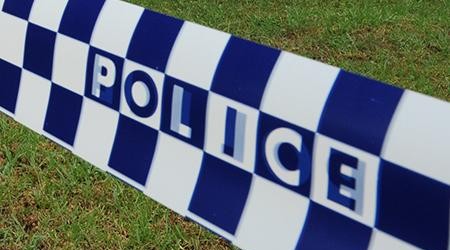 NSW Police Commissioner Mick Fuller has today announced the appointments of Jeff Loy to the role of Deputy Commissioner Metropolitan Field Operations and Gary Worboys to the role of Deputy Commissioner Regional NSW Field Operations, NSW Police say.
These appointments mark the next step in the re-engineering process of the NSW Police Force, and are designed to bring an additional focus to frontline policing and crime prevention across the NSW community.
Commissioner Fuller said the focus is being squarely put on community safety.
"The world we live in has evolved and we need to adapt to the changing needs of the community," Mr Fuller said.
"Mr Loy brings a wealth of experience in his 35 year policing record having worked as Crime Manager in Shoalhaven, Local Area Commander at Far South Coast and Campsie; Commander, Forensic Services Group; anti theft in Lismore, Northern Rivers and Richmond; and more recently as the Commander, Northern Region.
"Mr Worboys has over 34 years policing experience across country and metropolitan NSW in Traffic and Highway Patrol; Local Area Commander at Goulburn, Monaro, Wollongong and Liverpool, and most recently as Commander, Southern Region.
"The appointments of Mr Loy and Mr Worboys add to the strong team leading change in the NSW Police Force alongside Deputy Commissioners Dave Hudson, Investigations and Counter-terrorism and Catherine Burn, Specialist Support.
"We are focussing our efforts on prevention and actively disrupting crime, whilst maintaining a strong focus on responding to crime.
"The Deputies will be in charge of leading further reform in their areas of responsibility to ensure the NSW Police Force is in line with changing crime trends.
"We live in a very different world where terrorism and organised crime present a threat to the community and we need to be flexible and adapt to change to have a stronger focus on it.
"Regional communities also face different challenges to the city such as the tyranny of distance and rural crime, and no longer benefits from the one-size-fits-all approach."
Minister for Police Troy Grant welcomed the appointments.
"As the inaugural Deputy Commissioners for Regional NSW and Metropolitan NSW respectively, Mr Worboys and Mr Loy will ensure communities in all corners of NSW get the high quality, targeted policing they deserve.
"The NSW Government looks forward to working with the community, the new police executive team, and the NSW Police Association as the re-engineering of the NSW Police Force continues."
The appointments of Mr Loy and Mr Worboys will become effective on Sunday 28 May 2017. Recruitment for the final Deputy Commissioner (Civilian) Corporate Services is ongoing.