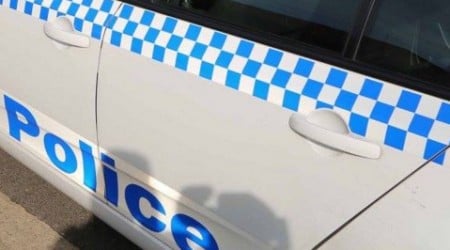 Four men have been charged after allegedly spraying graffiti on coal train carriages near Wollongong on Friday, NSW Police say.
About 10pm (11 August 2017), police were called to a rail yard on Five Islands Road, Unanderra, after security noticed a number of people spraying graffiti on carriages.
Officers attached to Police Transport Command Wollongong attended and with the assistance of the Dog Unit commenced a search of the area.
About 10.30pm, four men were located entering a vehicle on Waynote Place, Unanderra.
Police removed the men from the car and searched them.
During the search, several spray paint cans and other graffiti items were located and seized.
The men were arrested and taken to Wollongong Police Station.
Three of the men – aged 18, 22 and 25 – were all charged with possess graffiti implement and enter inclosed land not prescribed premises without lawful excuse.
The 25-year-old man was also charged with intentionally mark premises without prescribed consent.
A second 25-year-old man was charged with possess graffiti implement.
They were all granted conditional bail to appear at Wollongong Local Court on Tuesday 5 September 2017.