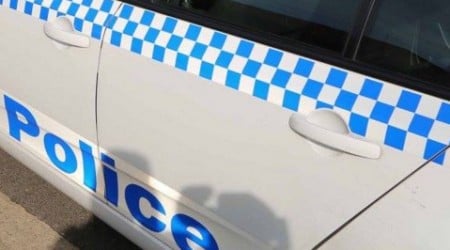 Police have arrested 90 people during an operation targeting shoplifters across Sydney last week, NSW Police say.
Operation Lightfingers, comprising officers from the Redfern Region Enforcement Squad, was launched on Tuesday last week (21 June 2016), and concluded on Friday evening (24 June 2016).
The operation targeted shoplifting offences throughout a number of retail stores in the Sydney CBD, Bondi Junction and Broadway.
The four-day operation saw 90 people arrested, who were charged with a total of 106 offences, including larceny and stealing.
Of the 90 arrests, 30 were charged or issued Field Court Attendance Notices, 38 were issued Criminal Infringement Notices and 14 were issued cautions or warnings.
Throughout the operation police also recovered approximately $12,000 worth of stolen goods.
On day two of the operation (22 June 2016), police saw a 31-year-old Darlinghurst man enter a chemist in Zetland, where he allegedly stole 18 containers of vitamins.
He was subsequently arrested, after which police searched his vehicle where they allegedly found a further 13 containers of vitamins, 15 containers of Manuka Honey as well as a number of skincare products.
In total, the items were worth almost $2500 and have since been returned to the business.
The man was charged with larceny, resist arrest and goods in custody suspected of being stolen. He was granted conditional bail and is expected to appear before Downing Centre Local Court on Monday 18 July 2016.
Redfern Region Enforcement Squad Commander, Detective Chief Inspector Stuart Bell, said the influx of customers during major sales can create an opportunity for shoplifters.
"The mid-season sales can often be seen as an opportunistic time for potential shoplifters to target retailers while staff members are busy and general traffic through the shopping precincts is high," Det Ch Insp Bell said.
"We coordinate Operation Lightfingers throughout the year, which allows police and retail staff to work together to target possible thieves, and send a clear message to anyone who thinks they can steal goods without paying for it.
"While significant improvements in surveillance technology and an increase in loss prevention officers have made an impact on the rates of retail theft, it continues to cost the industry billions of dollars each year," Det Ch Insp Bell said.
"I can assure the community that we are committed to continuing our operations that target shoplifting and this sort of criminal behaviour will not be tolerated."
Police are urging anyone with information about retail theft or fraud offences to call Crime Stopers.