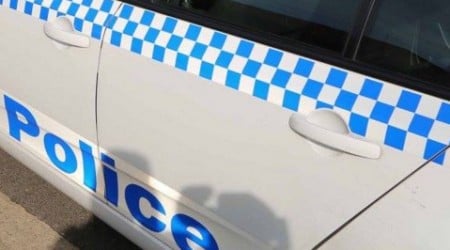 Three men have now lost their lives on NSW roads this Easter long weekend, two more than for the same period last year, NSW Police say.
As Day Three of Operation Tortoise gets underway, NSW Police are reminding road users to stay focussed when driving and to take special care on rural roads with all three fatalities occurring outside the metropolitan area.
A 36-year-old man was recorded as the state's third fatality when his motorcycle crashed north of Cobar yesterday.
Previously, a 27-year-old man died when his sedan and a 4WD collided at Seaham, 40km north of Newcastle, about 6am Thursday (13 April 2017), while a 38-year-old man died later that day at 9.30pm when his 4WD left the road and hit a tree 45km north-west of Albury.
All three men were the sole occupants or riders.
Operation Tortoise – the Easter Long-Weekend traffic operation – began at 12.01am Thursday 13 April 2017 and ends at 11.59pm on Monday 17 April 2017. Double-demerits will be in force throughout the operation.
Significant detections over the past 24 hours include:
Tuggerah Lakes
A man has been charged following a short pursuit through Gorokan and Charmhaven about 9.40pm yesterday. The 33-year-old man returned an alleged reading of 0.0248 and has been charged with high-range PCA, police pursuit – not stop – drive recklessly, and drive through red light; the man, from Budgewoi, is due to appear in Wyong Local Court on Monday 24 April 2017. His licence was suspended on the spot.
Hunter Valley
A 35-year-old motorcyclist has been fined $2350, lost 12 points, and had his licence and registration suspended after he was seen overtaking a sedan across an unbroken line at 197km/h in a 100km/h zone on the Golden Highway at Cassilis about 11.10am yesterday.
New England
A 42-year-old man has been charged and drugs seized after he was stopped on the New England Highway at Deepwater by officers attached to Tenterfield Highway Patrol about 4.45pm yesterday. Police will allege when the vehicle was searched they found methamphetamine (Ice) as well as an ice pipe. The man, from Mangerton, has been charged with supply a prohibited drug, and possession of equipment for administering prohibited drugs. He was granted bail to appear in Tenterfield Local Court on Thursday 11 May 2017.
Flemington
A 46-year-old Victorian man was charged after allegedly travelling more than twice the speed limit when officers from Flemington Highway Patrol recorded his speed at 125km/h in a 50km/h zone on Parramatta Road at Homebush about 6pm today. He has been suspended from driving in NSW and fined.
A 21-year-old P2 driver has been charged with high-range PCA after returning an alleged reading of 0.162 when he was stopped on Parramatta Road at Homebush about 1.55am today. The Newington man's his licence was suspended. His court details are still to be determined.
Wollongong
A 23-year-old man, driving on an international permit, has been fined and his NSW driving rights suspended, after he was detected travelling at 136km/h in an 80km/h zone on Mt Ousley, Cataract, at 11.55pm yesterday.
There will be more police on roads targeting drivers for dangerous behaviours that have lead to loss of life on our roads, including; speeding, drink and drug-driving, mobile phone use, and not wearing seatbelts.
Assistant Commissioner Michael Corboy, of the Traffic & Highway Patrol Command, said the deaths of the three men on rural roads was a major cause for concern.
"When we investigate roads deaths we look always look at major risk factors such as speed and fatigue," Assistant Commissioner Corboy said.
"While these deaths are devastating to all involved, I do take a positive news from the progressive statistics that show fewer major crashes recorded this campaign (216 this year, 26 fewer than last year), and fewer people injured as a consequence (78 people injured this year compared to 86 last year)," Assistant Commissioner Corboy said.
Key statistics (progressive total):
Speed infringements: 4726
Breath tests: 142,165
PCA charges: 150
Major crashes: 216
Fatalities: 3.