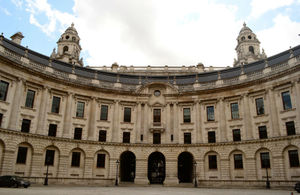 Susan Johnson OBE
Susan Johnson OBE was the Chief Executive at County Durham and Darlington Fire and Rescue Service until her retirement in July 2015. The appointment meant Susan was the first woman and non-uniformed chief executive to lead a Fire and Rescue Service in the United Kingdom.
Susan previously held the position of Chief Executive of the Northern Business Forum and Executive Director Business Development for the Regional Development Agency, Yorkshire Forward. Susan has held a number of non executive roles throughout her career including Greggs plc, Legacy Trust UK and was a Public Member for Network Rail. She is currently a Commissioner with the Equality and Human Rights Commission (remunerated at £10,000 p.a for 25 days p.a); a Non Executive Director with the Health and Safety Executive (remunerated at £15,000 p.a for 30 days p.a); and the Planning Inspectorate (remunerated at £10,500 p.a for 20 days p.a); and a Commissioner for the Local Government Boundary Commission for England (remunerated at £10,140 p.a for 30 days p.a).
Susan holds a first class honours degree in Business Studies and an MBA from Durham University, where she also serves as a Trustee on the Board. Susan was awarded an OBE for services to New Deal in the North East in 2000.
Philip Kolvin
Philip Kolvin QC is a licensing barrister, and the Head of the public law chambers Cornerstone Barristers. He also sits as a Recorder of the Crown Court. Philip is the author/editor of a number of textbooks in the field of licensing and councillors' conduct. He is a board member of the King's College Hospital Charitable Trust and Crystal Palace Park Trust, an advisory board member of the Otherworld Festival and a past chair of the Institute of Licensing, Best Bar None, Purple Flag and the Night Time Commission for London.
David Mackinnon
David is Regional Head of Operations for Jockey Club Racecourses South West Region, incorporating Cheltenham, Exeter, Warwick and Wincanton racecourses. David has enjoyed success as Managing Director at both Windsor and Sandown Park Racecourses and prior to that worked at the sport's regulatory body (then the Jockey Club) and also spent three years as a trainee chartered accountant with Coopers and Lybrand following the completion of his degree in International Agribusiness Management. David has enjoyed delivering the successful £45m development of Cheltenham Racecourse (completed 2015) and ensures high operational standards across the four racecourses. Cheltenham has 16 race days including The Festival which is the major jump racing Festival in the world. In 2018, it attracted over 265,000 people over the four days in March, making it the fourth highest attended sporting event in the UK.
These roles are remunerated at £265 per day. These reappointments have been made in accordance with the Cabinet Office's Governance Code on Public Appointments. The process is regulated by the Commissioner for Public Appointments. The Government's Governance Code requires that any significant political activity undertaken by an appointee in the last five years is declared. This is defined as including holding office, public speaking, making a recordable donation or candidature for election. Susan, Philip and David have made no such declarations.
/Public Release. View in full
here
.