By Hon. Alison Xamon, MLC, Member for North Metropolitan Region
Climate change has been a significant focus over the last couple of months. As well it needs to be – there is absolutely no question that climate change is an emergency. The Australian National University recently released the latest in a series of annual publications reporting on a range of environmental indicators, Australia's Environment 2018. It is distressing (although unfortunately not surprising) to learn that 2018 was the worst year yet, with many indicators falling even further into the red. Other recent reporting demonstrates that Western Australia's greenhouse gas emissions have seen the most rapid increase of any Australian jurisdiction, rising more than 27% in the last 15 years.
Given these data, it is absolutely outrageous that instead of providing the strong leadership we so desperately need, the WA State Government caved under the pressure of industry groups resulting in the Environmental Protection Authority (EPA) withdrawing new guidelines which would have increased scrutiny over emissions, as well as requiring larger projects to offset their emissions.
As I noted in Parliament, the speed at which the Premier leapt to the side of industry raises a whole series of questions the Greens have about the degree to which political donations might influence Government decision making. I do not want to see any government, state or federal, effectively becoming compromised in its capacity to do the right thing because it has potentially become too cosy with industry as a result of donations given directly to the party.
Accordingly, I later moved in Parliament that we needed to urgently address the huge flaws in the reporting regimes for political donations both here and federally in order to achieve full transparency. In Western Australia political parties largely report to the Australian Electoral Commission, rather than to the Western Australian Electoral Commission – which means that they can and do ignore every donation under the threshold (which was $13,500 in 2017-18).
This lack of transparency is combined with reporting timeframes that mean this information may not become public for more than 18 months. It is not until well after an election campaign has finished that we will know who has funded which political parties. Seven-day reporting has already been instituted in Queensland. There is no reason we can't do it here in WA.
I was sadly unsurprised that this motion was voted down. However, the Government did commit to working towards increased reporting frequency, lowering the disclosure threshold and working through COAG to improve the Federal reporting regimes.
In March I attended my second school strike for climate. In contrast to my disappointment at the Government's actions I came away from the event feeling inspired and invigorated by the passion and determination of these young people. We need to listen to what they are saying – they recognise how vital it is that we act now.
In keeping with the theme of ensuring that the community is heard and is able to influence what happens in Parliament, I introduced a Bill designed to make our electoral system more democratic.
Currently more than 95% of voters in WA choose to vote above the line. This provides a strong incentive for parties to engage in preference deals. The 2017 state election saw 5 micro parties band together to employ the services of a "preference whisperer" to maximise their chances of being elected. We've ended up with a system where micro parties with diametrically opposing values and policies secretly exchange preferences with each other. This is clearly not democratic.
If my Bill is passed it would mean that the preferences of voters who vote above the line will only apply to the groups that voters express explicit preferences for. Voters who vote below the line will only have to number their first 12 preferences for the vote to be considered valid. Group voting tickets will no longer apply.
The Australian Senate, and the New South Wales and South Australian parliaments have already amended their legislation to abolish ticket voting. It's time that we do too.
I am excited to be adding the Animal Welfare portfolio to my list of responsibilities.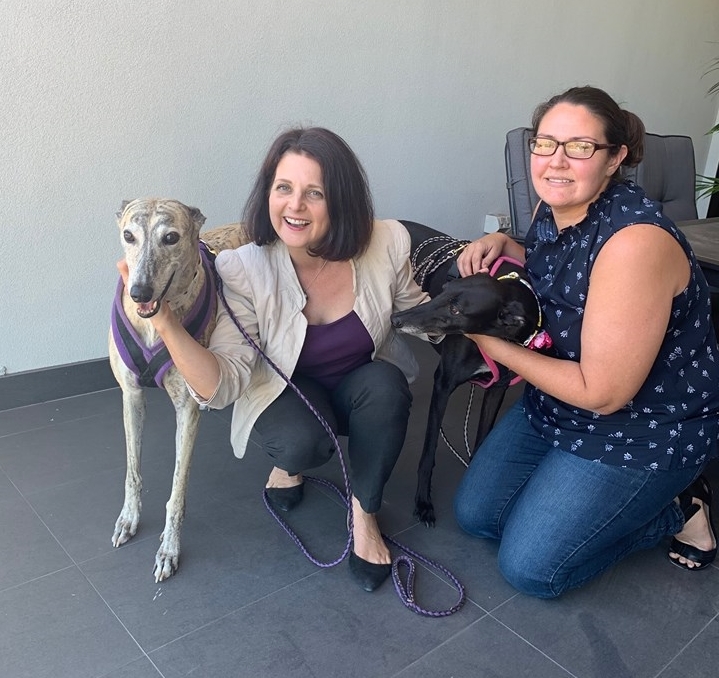 I have a long history of advocating for the rights of animals and have not eaten animals for 29 years now (and never will). I am also pleased to be working closely with the very capable and dynamic Greens WA Animals working group. We have identified some campaigns that we would initially like to focus on, including bringing an end to the practices of greyhound racing, live exports and factory farming using sow stalls and battery cages. I also raised in Parliament the issue of the kangaroos in Baldivis who were at risk of being culled by developers.
In the wake of the Christchurch massacre criticism has been levelled at the NZ government about its failure to keep a comprehensive record of hate crimes despite multiple requests from local and international agencies to do so over more than a decade. Consequently, I asked the Government what measures are in place to track hate crimes in WA. The Government's response showed that they have a poor grasp of what hate crime is, let alone collect data on it. This is deeply problematic – if we don't know the nature and scale of the problem then how can we take action to address it? I will continue to highlight the need for the Government to recognise the importance of monitoring and addressing hate crime in WA.
Similarly, it was very disappointing to discover through my questions to Parliament that two out of three calls to Kids Helpline went unanswered last year. Kids Helpline is Australia's only free, private and confidential 24/7 phone and online counselling service for children and young people aged 5 to 25, and it is simply unacceptable that it is not able to meet the needs of children and young people seeking help. I will continue to urge the state and federal governments to adequately fund this essential service.
I have also asked numerous questions about the Government's intentions in relation to Youth Justice. Although we have clear evidence about the need to reform the way we approach offending behaviour in young people, the Minister for Corrective Services continues to sit on his hands. I will continue to urge the government to move away from a system that continues to criminalise young people whose behaviour is a symptom and a cry for help.
Header photo: Alison at a climate rally.
Text photo: Free the Hounds. Leigh Sinclair
/Public Release. The material in this public release comes from the originating organization and may be of a point-in-time nature, edited for clarity, style and length. View in full
here
.