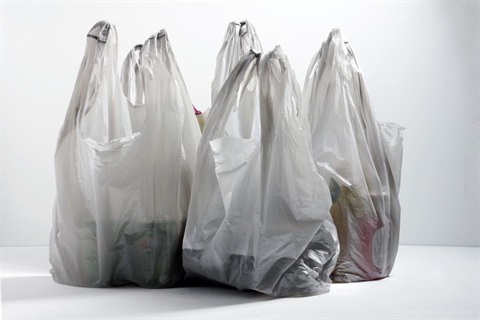 Council is encouraging local businesses to prepare for the State Government's plastic bag ban, where lightweight plastic shopping bags will not be able to be given to customers from 1 November.
The ban will apply to all lightweight plastic bags with a thickness below 36 microns. From 1 November, retailers will not be allowed to provide a banned bag to customers, regardless of whether it is new or reused.
The new law applies to all retailers and suppliers, regardless of business type or size, including supermarkets, retail stores, fast food outlets and petrol stations, and includes compostable, degradable and biodegradable plastics.
Yarra Ranges Mayor, Tony Stevenson, said the community had been embracing the use of reusable bags, and that the State Government's ban would encourage businesses to find alternatives.
"We've seen a significant shift in the last year, with major supermarkets phasing out their lightweight plastic bag use and the community embracing reusable bags," Cr Stevenson said.
"The State Government's ban on all single-use lightweight bags is the next step in this, and we're encouraging our local businesses to prepare for the ban and look at what alternatives they can supply for their customers.
"We know this will be a big change for a number of our businesses, and the State Government has websites, hotlines and information to help business owners to navigate the ban."
Millions of plastic bags end up in landfill, where they take significant periods of time to decompose, or as litter which can pollute the environment or endanger wildlife.
The State Government has engaged the National Retailers Association (NRA) to work with Victorian businesses in preparing for the ban.
The NRA has set up a toll-free Bag Ban Hotline (1800 817 723) to provide business with support in transitioning away from single use lightweight plastic bags.
Single-use lightweight bags can be recycled at some supermarkets.
/Public Release. View in full
here
.