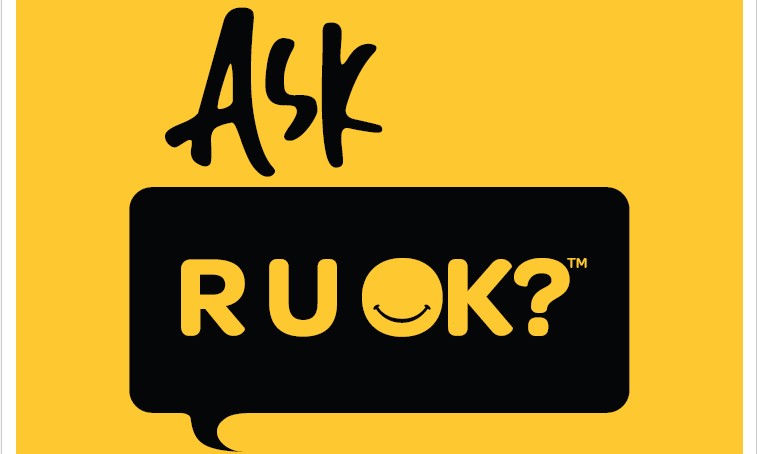 This year's R U OK? Day theme is 'no qualifications needed' and District 14 peer coordinator Neville Goddard echoes this sentiment, stressing that you don't need qualifications to genuinely be there for somebody.
As a volunteer with Diamond Creek Fire Brigade for over thirty years, Neville said joining the peer support program at CFA was a logical extension of his passion for volunteering, as well as his own personal ethos.
"CFA was a natural part of my life growing up in a small country town, where there's a culture of supporting the local community," he said.
"I had experience as a volunteer telephone counsellor, as well as a personal interest in mental health and wellbeing.
"My telephone counselling role finished in the early 2000's, around the same time I became aware of the CFA peer support program.
"I joined the program as I saw it as an extension of my interest and passion for CFA, while making best use of my particular set of skills and attributes as a telephone counsellor."
When asked about R U OK? Day, Neville's advice to others is if you're going to ask the question, be prepared to listen genuinely.
"Aussie slang means we often say things like, 'Hi, how are you?' or 'G'day, are you doing alright?' as an informal greeting, without listening for an answer," he said.
"Thinking about our language will draw a distinction between a meaningless greeting and asking a genuine question.
"Yet equally, don't overthink it or feel that you need to have all the answers. The first thing someone needs if they're not ok, is simply a genuine connection with another person."
Neville reflected on an experience many years ago, where he met someone whom he knew had recently lost loved ones and was grieving.
"My first words to them were, 'hello, how are you?' only to be met with a response of 'thanks for asking'. Their response really hit me and drove home how important our language can be," he said.
"Now when I meet someone for the first time, I say 'hello, I'm pleased to meet you'. Then I wait for an opportunity to genuinely ask 'how are you?'.
"R U OK? Day is an opportunity to learn how to have these types of conversations and that our words really do matter."
Jennifer Wilson-Richter from Eltham Fire Brigade is close to completing her own peer support training, under the guidance of Neville as her peer coordinator.
Jennifer said she has always been passionate about mental health, as well as organisational wellbeing programs and initiatives.
"My very first brigade training session was a wellbeing session, delivered by the District 14 peer support team," she said.
"I was so inspired; this was the moment I realised becoming a volunteer peer was exactly how I wanted to contribute to CFA and the wider community.
"I knew I couldn't become a peer straight away and would need to gain some experience as a firefighter beforehand."
After gaining the required operational experience over a few years, Jennifer contacted Neville and expressed her interest in joining the peer support program.
Jennifer now has only one more assessment before she is ready for her first fire season as an endorsed member of the District 14 peer support team.
She echoes Neville's sentiments and recommends people ask R U OK? with genuine intent, while also being aware of their own wellbeing.
"Make sure you have the time, space and resources before you start a genuine conversation," she said.
"You need to make sure you're OK yourself, before you can support someone else.
"Even peers need to check in with themselves and make sure they're in a good space to support others.
"We do that by being supported by our peer coordinators and our peer support team, as well as utilising the Member Assistance Program.
"The whole wellbeing support program is designed in such a way that everyone is supported at every step, no matter who it is."
To learn more about R U OK? Day, visit the website at www.ruok.org.au.
If you are not okay, or if you notice a change in someone you know, CFA volunteers, staff and their families can contact the CFA Wellbeing Support Line on 1800 959 232 to access free, confidential support that is available 24 hours a day, 7 days a week.
Support services include the Member Assistance Program with Psychologists and Counsellors, Peer Support Program, Chaplaincy Program, CFA Thrive web-based app, as well as other services provided by the Organisational Wellbeing Team.
/CFA News Release. This material from the originating organization/author(s) might be of the point-in-time nature, and edited for clarity, style and length. Mirage.News does not take institutional positions or sides, and all views, positions, and conclusions expressed herein are solely those of the author(s).View in full
here
.