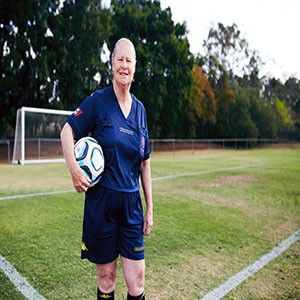 Financial support is being offered to sportswomen in the City of Logan through two separate grants.
The grants are an initiative of Council's Game on for Women program.
Applications open on Monday, March 2.
Training grants of up to $2000 are available for clubs to train women as sports coaches or officials.
The coaches and official training grants will allow women to complete accredited training.
These grants aim to advance women in sport, on and off the field.
Clubs will need to support women who complete this accreditation.
Sports women aged over 16 can apply for subsidised gym and swim memberships.
A number of 12-month memberships are being subsidised at Logan's inSports gym and participating aquatic centres.
The memberships apply at Logan North Aquatic and Fitness Centre, Logan Metro Sports and Events Centre, Mt Warren Sports Centre and Beenleigh Aquatic Centre.
The memberships include:
Advanced strength and conditioning assessments
A personalised training program tailored to a participant's sporting goals
Nutrition advice
Any Logan women who play, coach or officiate sport and wanted to progress further on the sporting field should apply.
Applications for both funding opportunities close on Tuesday, March 31.
They must be submitted online.
Download the grant guidelines or the online application form from logan.qld.gov.au/sports-and-recreation/game-on-for-women
More details are available by calling 3412 3412 or online at logan.qld.gov.au
/Public Release. View in full
here
.