Hundreds of hours of volunteering, and a commitment to helping the community, has been recognised in Yarra Ranges Council's annual Australia Day Awards.
Council's annual awards were handed out in ceremony on Thursday, 26 January, following a ceremony for community members receiving their Australian Citizenship.
Yarra Ranges Mayor, Jim Child, said this year's recipients share a passion for improving the world around them.
"It's been a rough few years for our community – in some ways, we're bouncing back and, in others, we've got a while to go," Cr Child said.
"But through adversity, through loss and the uphill battle of pushing for better, we have so many people locally who are willing to put their hand up, to set aside their time and dedicate their skills to improve the world around them.
"Our awards this year celebrate a fantastic variety of people – people of all ages who regularly put the effort in to make the Yarra Ranges the best it can be – and I'm so pleased we can pay a little recognition to these wonderful leaders in our community,"
"Congratulations to this year's award winners and our certificate recipients. Each one of these people is someone who we're proud to have in our corner of the world, people that inspire others to do better, try harder and live with more empathy and kindness."
This year's award winners are as follows:
Citizen of the Year – Bec Rosel
We are excited to announce that this year's Citizen of the Year is Beck Rosel.
Beck has pioneered the Lilydale Street Fair, which is a coming together of community groups, local businesses and community members that builds relationships and morale for the town.
She is a member of the Lilydale Township and Action Group and the Lilydale Business and Traders Group, and has led Generation Run, an inclusive running squad that teaches and inspires people to engage in physical activity while connecting with nature and their wider communities.
After a time of intense disconnection in the community through the COVID-19 pandemic, the 2022 Lilydale Street Fair gave hundreds of community members and visitors the chance to revel in each other's company, share art, learn about groups in their region, enjoy a parade and classic cars and enjoy the vibrant community as it bounced back.
When the hardest parts of the last three years hit close to home, we got through the way we always have – together. Efforts of community members like Bec help to bind us together, make us stronger and remind us of the brilliant kindness that's never far from your doorstep.
For this wonderful effort, we're proud to award Bec with our Citizen of the Year Award.
Young Citizen of the Year – Willow Swaneveld
The term 'resilience' has been an often used term over the past few years for all our communities have had to contend with, but the recipient of this year's Young Citizen of the Year Award, Willow Swaneveld, has been through more than most.
Willow tragically lost her father to a dangerous driver in early 2021, and later that year also had more terrible luck strike when a tree crushed her family's home.
Despite all of this, Willow has been motivated to share her story in the hope that it will support others in the community who have gone through the distress and loss.
One way she did this was through contributing to the Hard Place/Good Place exhibition that was part of this year's Big Anxiety Festival.
Willow also shared her experience of the relief and recovery process with emergency services personnel as part of a presentation at Exercise East.
Her words helped agencies understand the perspective of young people which will no doubt further improve the way in which they respond in emergencies, particularly when involving young people.
Her honest and powerful words touched all participants on that day.
She has an incredibly bright future ahead of her, and we are proud to award her as 2023's Young Citizen of the Year.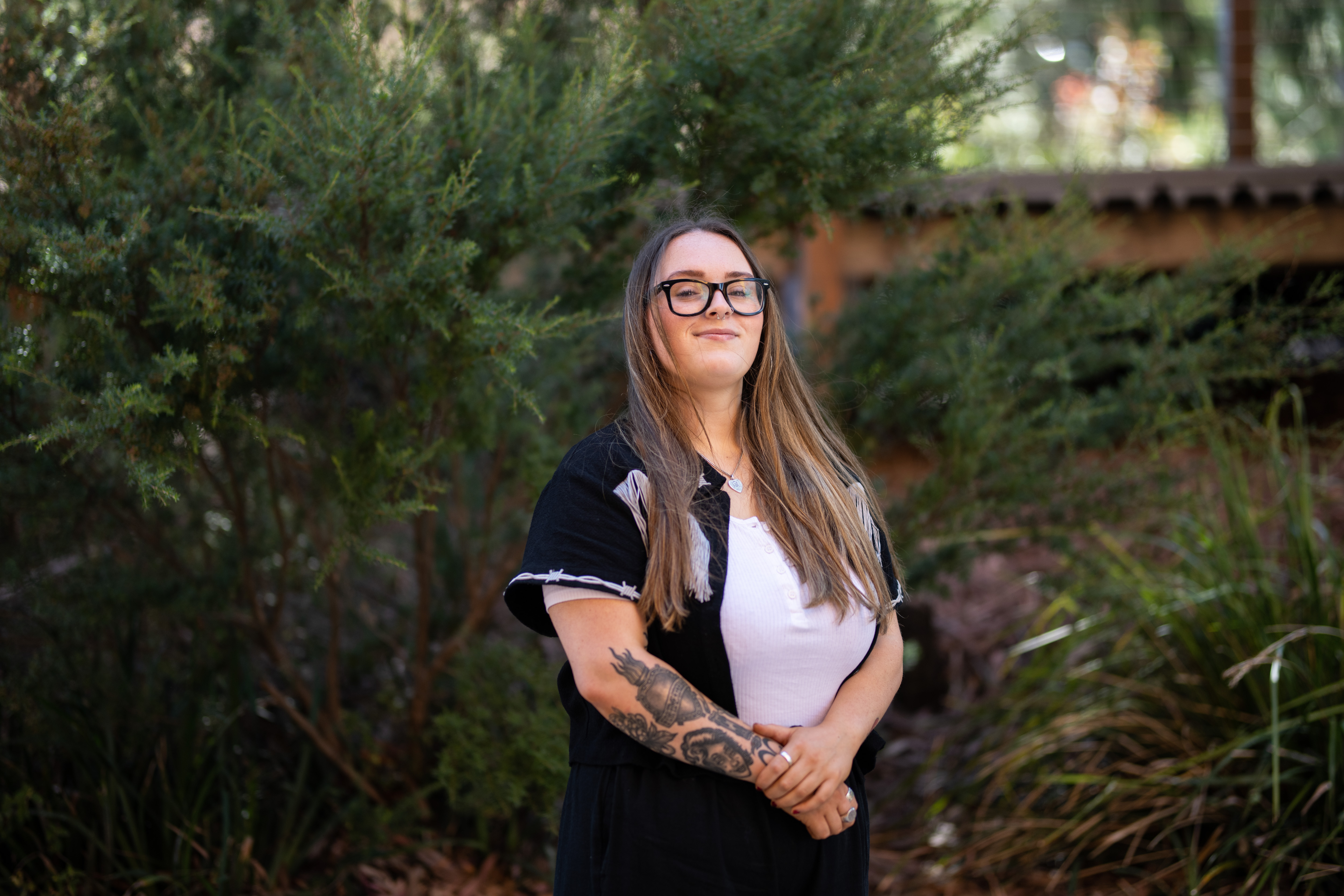 Mayor's Lifetime Achievement Award – Jeffery Gill
You would be hard-pressed to find someone in Warburton who doesn't know Jeff Gill.
A volunteer of countless hours, he has shown great community leadership through his Presidency of the Warburton Advancement League. Initiatives like the community bus (which he often drives), the Warburton Carols by Candlelight and the Track-keepers program in town all have Jeff among the team keeping the wheels turning.
During his Presidency, he was part of the working group for the construction of the Warburton Water World – a project to replace the former Warburton Pool – which has been extremely well-received by locals and visitors alike.
He has participated in the Cerini Centre Social and Affordable Housing Project, almost at pre-planning stage.
Jeff was also involved in the initial discussions for the Warburton Mountain Bike Destination more than 13 years ago, attending and participating in the process to present day.
He's worked to help make the former Sanitarium Factory safe and represented WAL on the community panel to reactivate the site.
Jeff has shown civic leadership for many years, and is a worthy recipient of the Lifetime Achievement Award.
Ian De La Rue Award for Community Leadership – Sam Halim
Asim Halim – or Sam, as he's known in his community – has become an institution in Badger Creek, Healesville and the wider Yarra Valley.
A former Vice President of the Yarra Valley Regional Tourism Association's committee, former President of the Healesville RSL Sub-Branch, former president of the Rotary Club of Healesville and dedicated community member in countless other facets of his life, Sam has led the community and offered countless hours to helping others.
One of his crowning achievements was working with Aunty Dot Peters AM to establish a remembrance service at the RSL to honour Indigenous soldiers and their crucial contribution to war efforts. With advocacy from Sam and Aunty Dot, this service was supported by the State Government, with a service held at the Shrine of Remembrance. Even in 2022, when a lack of funds risked the service not occurring, Sam pulled together business and community groups to ensure it went ahead.
This commitment to reconciliation and recognition is what drove a community member to nominate Sam for an award.
The Victorian Aboriginal Remembrance Committee received a Helping Achieve Reconciliation Together (HART) Award, in the category of Champions of Reconciliation for this effort.
Sam has shown courage in the face of adversity, generosity of heart and unwavering commitment to community and its causes. His work with others has brought about spectacular results, and he is a worthy recipient of this award.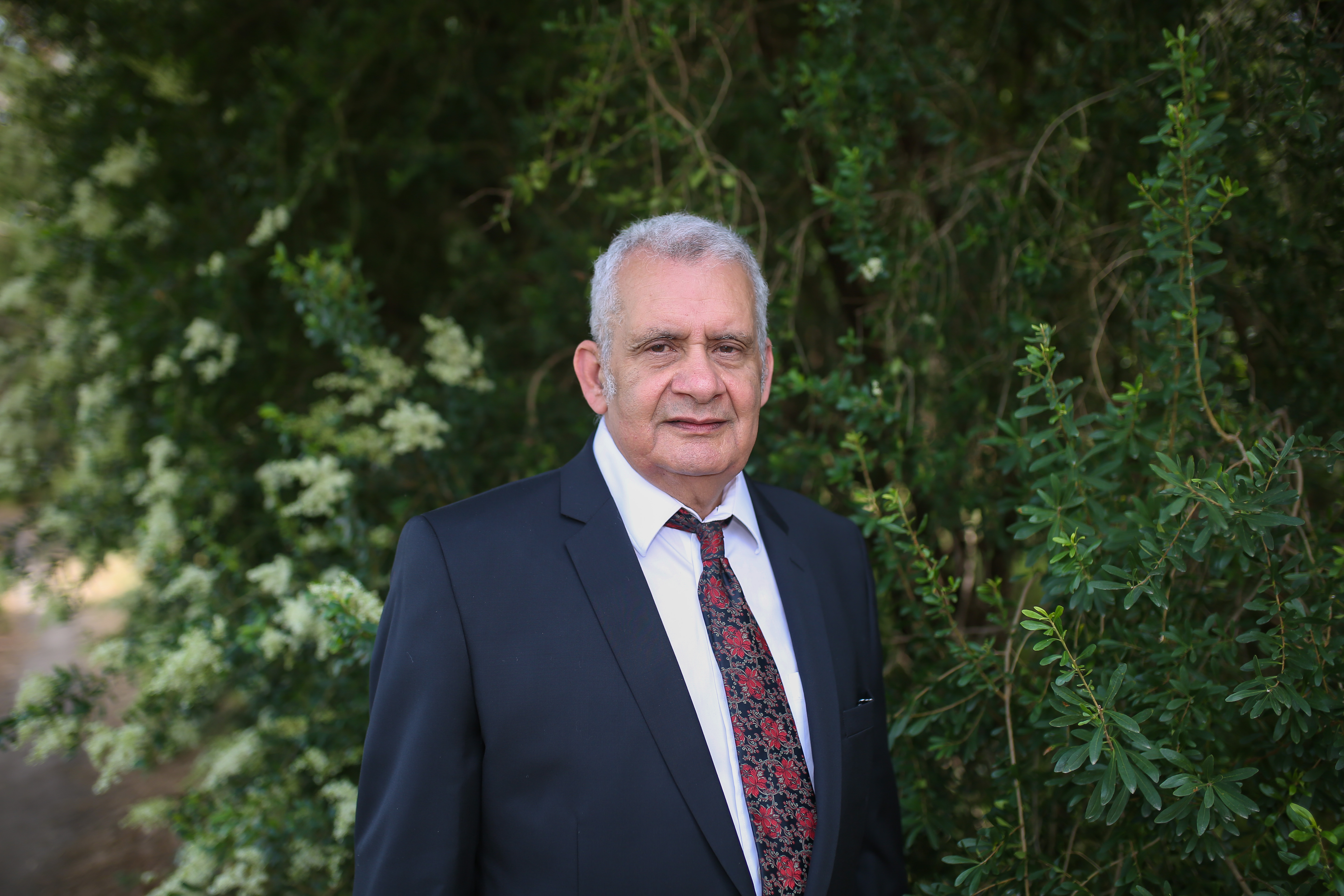 Environmental Achiever of the Year – Jane Hollands
Jane is a dedicated environmentalist, one we're proud to have in the Yarra Ranges. Her care for the Sassafras Creek corridor and surrounding waterways is evident in so much of what she does, and how she mobilises others in volunteerism.
An active landcare member throughout the Dandenongs and member of Community Weed alliance of the Dandenong, she raises issues to be addressed to all levels of Government, calling for change and environmental action for the benefit of the region and all who call it home.
With many, many years under her belt and strong results of her advocacy – in grants and funding and movement on projects, she is a voice for our precious environment and a worthy recipient of our Environmental Achiever of the Year Award.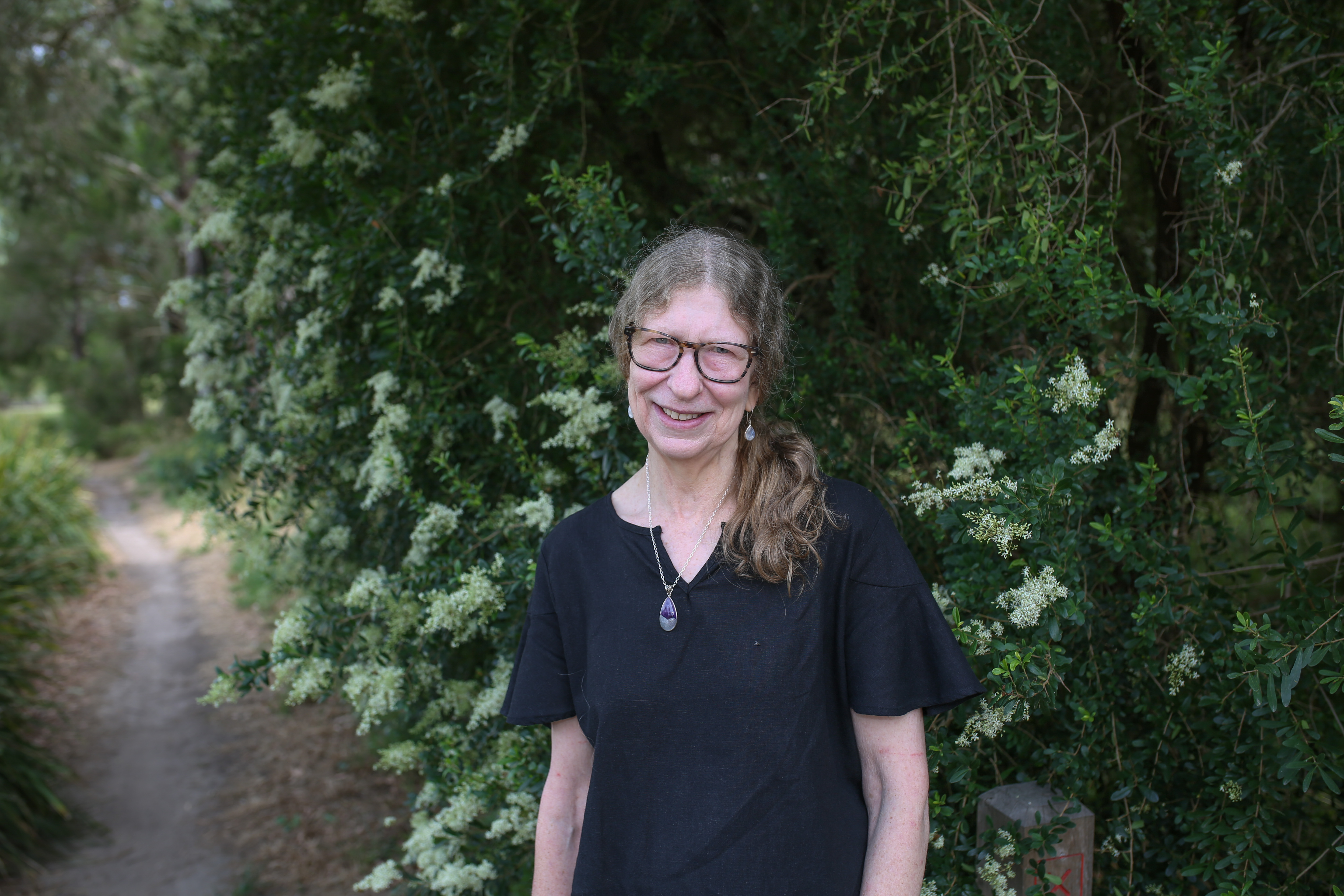 Young Environmental Achiever of the Year – Allora Cumming
At the age of 11, Allora has already shown incredible dedication for the environment and local wildlife in Yarra Ranges.
She has worked to raise awareness about the environment by engaging in protests, in school presentations and fundraisers in her community. Baking and selling treats locally, Allora has raised money for a local wildlife shelter in Emerald.
A vegetarian, working to reduce single-use plastics in her home and school, Allora was awarded the School Environmental Leadership role at Tecoma Primary School in 2023. She volunteers with a local Food is Free program and cooks meals for community members in need.
Unafraid to talk about environmental change, she is a powerful voice to represent our beautiful natural environment and lives the values she espouses. She is a worthy recipient of our Young Environmental Achiever Award.
Community Group of the Year – Joint winners
Philanthropic Collective
The Philanthropic Collective is a group dedicated to assisting community members in need.
Fuelled by empathy, compassion and inclusivity, this group makes the organisation a better place to live, this group of volunteers collects and distributes donations to people having a rough time in the community.
Through their Free Food Program, Philanthropic Collective has supplied enough food for 240,000 meals to more than 2000 families in need over six years.
Their Halloween on the Green community event draws thousands of visitors and community members alike for a day of family-friendly celebration in the Dandenongs, raising money for local schools, while also capturing over 60 tonnes from landfill per year.
Countless people in the hills are thankful for the work of this group, and we are proud to award them as one of our Community Groups of the Year.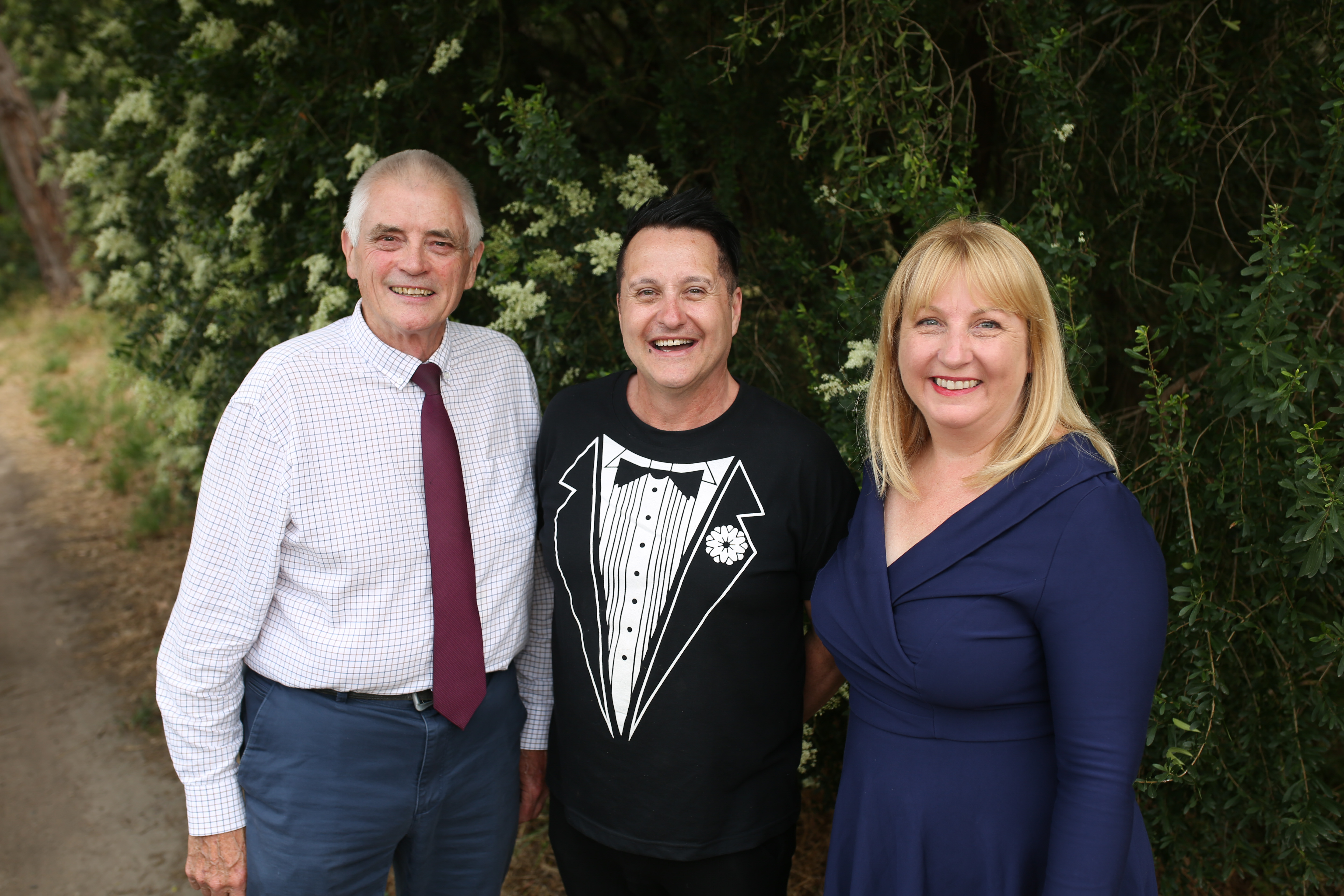 Friends of Glenfern Valley Bushlands
This group, just celebrating is 21st birthday, is one full of passion for the local environment.
In the 130 years up to 2000, the Glenfern Valley Bushlands was colonised, used for dairy farming, a quarry and four-wheel-drivers and dirt bike riders. Each left their mark. In 2001, a group of interested and energetic locals formed the Friends Of group, removing car bodies and countless piles of rubbish, installing fencing and removing invasive plants.
In the years since, and in collaboration with Council, Melbourne Water and other experts, the group has rehabilitated the site, turning it into a picturesque area with amphitheatre, picnic area and frog ponds.
The group remains dedicated to improving this beautiful piece of our natural environment, ensuring people now and into the future can use it for safe recreation that works with – instead of against – the environment.
This group has done significant and impressive work, and is a testament to what can be done when a bunch of people who care put their hands up. Thank you to the Friends of Glenfern Valley Bushlands for all the work you do.
Certificates of Recognition
Graham Hutchins
Graham has spent the last five years giving his spare time for the benefit of others, though Council's L2P program. Through L2P, disadvantaged learners are able to work towards their licence, through supervised driving sessions with mentors.
Graham has mentored more than 40 different learners and provided more than 900 hours of volunteering to L2P. This work means that young drivers have been able to access their licence – which improves their career, education and social opportunities – and ensuring that our roads are safe through careful guidance and supervision of young drivers.
Council would like to thank Graham for this stellar effort with a Certificate of Recognition.
Phil Ruck
Anyone working in community radio knows that it runs off the skill and time and care of volunteers, who dedicate themselves to informing and entertaining people in their community.
For the last 15 years, Phil has supported 3MDR 97.1FM as the Station Manager, helping the radio station move from strength to strength through volunteering, being on call and making himself available to help others.
His love of local music and local culture is the perfect combination to run this valued and beloved independent radio station. Thank you, Phil.
Sam Suke
Sam, a local physiotherapist, took initiative to help vulnerable people during the pandemic. Using his skills, he provided a free falls and balance class every Wednesday night in Lilydale – giving people skills to help people with falls, which can have catastrophic consequences, and creating a social gathering for people to feel more connected with others in their community.
Sam goes above and beyond to help others wherever he can, using his expertise and his time. Several nominees praised Sam's community-mindedness, and we would like to celebrate this work with a Certificate of Recognition.
Erchana Murray-Bartlett
Erchana is a name you may have seen a lot recently. A Seville resident, Erchana made national news for running 150 consecutive marathons – an almost-unthinkable physical feat.
On Monday, 16 January, she completed her 150th marathon in a row in Melbourne – the end of her Tip to Toe effort that saw her travel all over Australia to raise money to protect wildlife.
The end result has been more than $100,000 which will protect wildlife through the Wilderness Society, and very likely a world record. A small token of celebration, we would like to award Erchana with a Certificate of Recognition for this herculean task.
/Public Release. This material from the originating organization/author(s) may be of a point-in-time nature, edited for clarity, style and length. The views and opinions expressed are those of the author(s).View in full
here
.