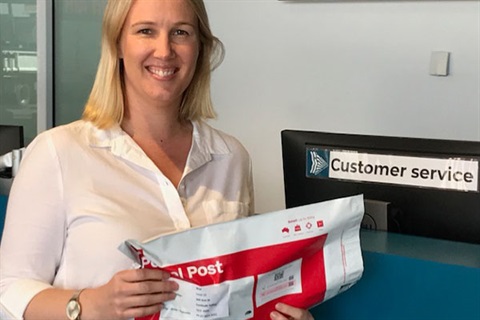 The Byron Resource Recovery Centre (BRRC) does not accept asbestos or asbestos containing material and people and businesses caught illegally transporting or dumping asbestos in NSW can face on-the-spot fines of up to $15,000.
Council is issuing this stern reminder following a recent incident where a customer dropped off a significant amount of asbestos in the construction and demolition bay at the BRRC in Myocum, unnecessarily exposing staff and members of the public to asbestos.
"Creating a health risk such as this is a serious matter and we are investigating this matter further and taking steps to ensure it doesn't happen again," Council's Director of Infrastructure Services, Phil Holloway said.
The full list of facilities licenced to accept asbestos is available on the Environment Protection Authority's website.
Please note that the Lismore Resource Recovery Centre has recently stopped offering this service.
Council has an Asbestos Policy acknowledging the serious health hazards of exposure to asbestos and is committed to ensuring that all asbestos containing material at worksites is identified, managed and controlled to protect the health and well-being of workers, contractors and the community.
To stay up to date with the rules for dealing with household asbestos removal – see Council's website: www.byron.nsw.gov.au/Services/Waste-recycling/Asbestos-removal-and-disposal.
FREE Household Asbestos Testing Kits
Not sure if it's asbestos? Byron Shire Council is now providing FREE Household Asbestos Testing Kits which can be collected from our Customer Service team at Council's Head Office in Mullumbimby.
Each kit contains:
• sample bags
• instructions for taking the sample
• return paid postal satchel.
Sealed satchels can now be put into any Australia Post box.
Results are provided from the laboratory in five working days. If you receive a positive test result you are responsible for appropriate management of asbestos removal from your property.
Council also sells Household Asbestos Removal Kits at the BRRC at a subsidised rate of $25. The kits contain all of the safety equipment and information needed to safely remove up to 10 square metres of asbestos from your home.
Any amount larger than 10 square metres needs to be removed by a licenced contractor.
/Public Release. View in full
here
.