Seated alongside the extremely worried family of Michael Purse, police today renewed their appeal for information to assist in the Major Crime investigation into his disappearance and suspected murder.
His mother, Donna Ipers, who now lives in Germany, father Jeffrey Purse and brother Andrew – who both travelled from NSW – spoke today of their concerns for his welfare.
Born in Toowoomba, Queensland, Michael Purse moved to Adelaide about a decade ago to pursue a career in the IT industry.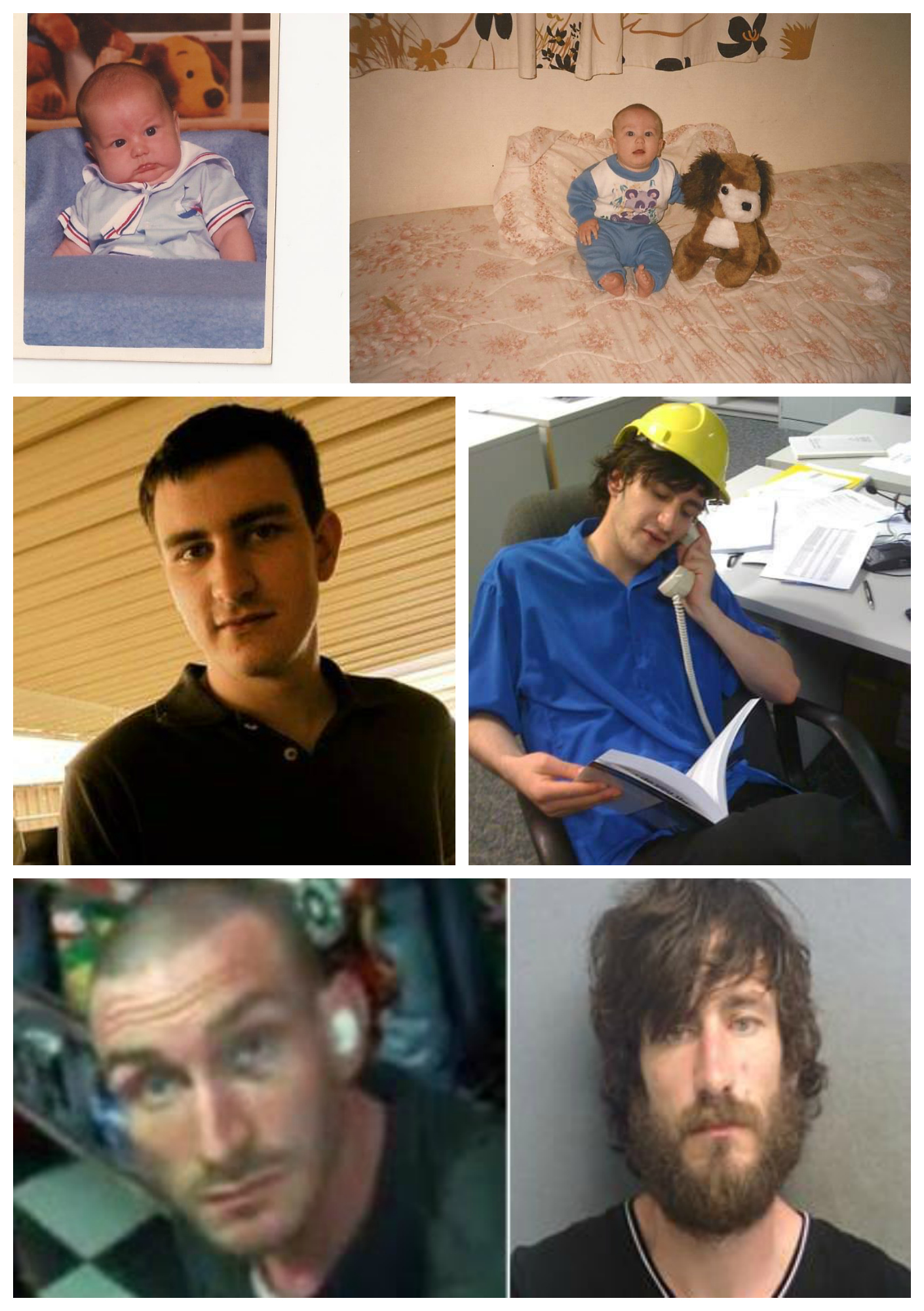 The 32-year-old was reported missing on 24 April 2019, with initial inquires conducted by detectives from SA Police's Eastern District revealing that no one had seen him since early February.
Detective Inspector Billy Thompson, said Major Crime investigators who had taken responsibly for the case on 20 May, suspect Mr Purse has been murdered and his disappearance has been declared a Major Crime.
He confirmed that investigations had shown that Mr Purse was involved in the illicit drug trade with associates in Adelaide's western and southern suburbs, and in fraud offending, but said police were keeping an open mind about the motive in this case.
"Police have stitched together a range of details mapping out Michael's movements over a few days in February," he said.
"That has included a brief stay at the Royal Adelaide Hospital, and being seen in the Adelaide Casino precinct, but we know that on Wednesday 6 February Michael left the city and has not been seen since.
"Not know what happened is a terrible thing for any family to go through.
"Our enquiries make it very clear to us that people do know what happened to Michael and those people should speak to police sooner rather than later.
"I'm asking them to do the right thing by Michael and by his family, who do not deserve to be in this terrible limbo."
Mrs Ipers said Michael was their eldest child of three, and that she last spoke with him on the phone in January … "his call was interrupted by someone and he said he would call me straight back. He never did."
His father added that it wasn't unusual for Michael to go long periods without direct family contact as he lived quite an informal lifestyle but he would made occasional contact with one of the three of them.
Commissioner for Victims' Rights Bronwyn Killmier urged anyone with information to come forward.
"Uncertainty in cases like this can only add to the considerable trauma that loved ones experience, which is why it is so important for them to get answers," she said.
Timeline:
* Monday 4 February: Mr Purse was in the Adelaide Casino precinct
* At 8.10pm he was spoken to by police at the OTR Convenience Store opposite the Railway Station
* He appeared paranoid and anxious and on advice of police he went to the Royal Adelaide Hospital as a voluntary patient
* Tuesday 5 February: at 2.15pm he left the RAH was seen walking along North Tce towards the city
* At 4.26pm he withdrew a small amount of cash from an ATM on Bank Street Adelaide and then returned to the Casino
* Later that evening he caught a train to Elizabeth and stayed at an address at Elizabeth Downs overnight
* Wednesday 6 February: he returned to the city and once again was in the Adelaide Casino precinct
* Later that day Mr Purse left the city and he hasn't been seen since
* Investigators know he was in phone contact with a number of people during the days leading up to his disappearance
Anyone with information that might assist investigators in this case is urged to call Crime Stoppers on 1800 333 000 or report online at www.crimestopperssa.com.au
/Public Release. View in full
here
.