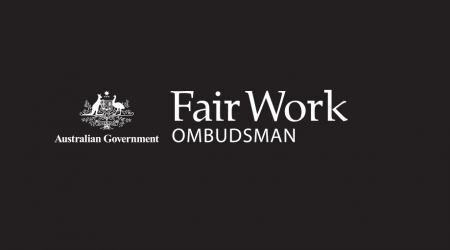 The former operators of a Gold Coast carwash-café have been penalised almost $70,000 for requiring an overseas worker to pay back over $21,000 of her wages and underpaying dozens of other workers following legal action by the Fair Work Ombudsman.
Richard Sang Kyun Kim, the former managing director of the 'Expresso Carwash Café' sites at Southport and Labrador, has been penalised $42,432 in the Federal Circuit Court. The former general manager of the business, Chao 'Tommy' Liu, has been penalised a further $26,520.
The penalties were imposed after Mr Kim and Mr Liu admitted in Court they were involved in Ausinko Pty Ltd, the company which employed the workers but which liquidated shortly after legal action commenced, underpaying 59 workers a total of $147,362 across their two carwash sites.
The workers were underpaid amounts ranging from $82 to $6,329, with 26 of them underpaid more than $2,000. The Court has ordered Mr Kim to rectify all outstanding underpayments in full.
Fair Work Ombudsman Sandra Parker said that Mr Kim and Mr Liu's conduct was completely unacceptable and designed to exploit employees. Ms Parker noted that some were visa holders, who can be particularly vulnerable.
"Any employer who tries to profit from underpaying migrant workers should take note that we will act to ensure such conduct is met with serious consequences. All workers in Australia have the same rights and protections at work, regardless of citizenship or visa status," Ms Parker said.
The largest underpayment in the case related to the overseas worker who was underpaid through a cash-back scheme. The worker is a Korean national who was in Australia on a 457 skilled worker visa sponsored by Ausinko.
She was unlawfully required to pay back $21,685 of her wages to the company when she worked as a full-time cook in the cafes located at the Southport and Labrador sites between October 2012 and May 2014.
The worker was instructed to pay wages back to the company via regular weekly cash payments of between $111 to $715, which meant she was left with between $15 and $18.50 an hour for the work she performed.
Ms Parker said the Fair Work Ombudsman is very concerned to see such practices which deliberately try to subvert the law.
"Workers who are asked to pay wages back to their employers should contact the Fair Work Ombudsman for free advice and assistance. Any businesses who unlawfully ask for money back from their employees will face enforcement action," Ms Parker said.
Judge Michael Jarrett found that the worker was imposed upon by Mr Kim and Mr Liu "to make repayments to (the company) of part of her wages on the basis that she might lose her job and her visa if she did not".
The cash-back scheme and other underpayments of her minimum hourly rate and penalty rates for weekend, public holiday and overtime work resulted in the worker being underpaid a total of $29,528.
Judge Jarrett found the cash-back scheme was part of a "deliberate strategy" to pay the worker below the $49,330 annual salary stipulated in the written contract required for the purpose of her visa, while "maintaining the appearance of compliance with workplace and immigration laws."
The Fair Work Ombudsman's investigation commenced after the worker asked for assistance. Inspectors discovered that the company had underpaid 58 other employees a total of $117,775 as a result of paying them flat rates of between approximately $12 and $17 an hour.
These contraventions occurred despite Fair Work Inspectors having put the company on notice of its obligations under workplace laws in 2012.
Judge Jarrett noted that during interviews with a Fair Work Inspector, Mr Kim and Mr Liu had indicated that the workers – including some new to Australia and some on working holiday visas – were not "worth" the minimum Award rates that apply in Australia.
Mr Kim and Mr Liu had indicated they had determined the rates of pay for the workers somewhere between "the rates of pay from the Fair Work Ombudsman and something from Asian culture".
"Requests from his employees to be paid the amounts to which they were entitled caused (Mr Liu) to become upset because he expected loyalty from employees within 'the Asian culture'," Judge Jarrett said.
In addition to the underpayments, pay-slip laws were also contravened for 58 of the 59 employees.
Judge Jarrett said the case involved conduct that "is an affront to the minimum employment standards that all employees should expect to receive in this country".
"There can be no doubt that the conduct in this case was deliberate, intentional and calculated to deceive," Judge Jarrett said.
Judge Jarrett said there was a need to impose penalties to deter the "real risk" of further contraventions by Mr Kim and Liu and to send "a clear message that the mistreatment of young, unskilled workers is not something that the community tolerates".
The Court also ordered Mr Kim and Mr Liu to complete the Hiring Employees course in the Fair Work Ombudsman's Online Learning Centre at www.fairwork.gov.au.
Employers and employees seeking assistance can visit www.fairwork.gov.au or contact the Fair Work Infoline on 13 13 94. An interpreter service is available on 13 14 50.
/Public Release.View in full
here
.