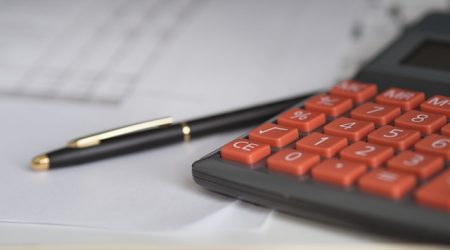 A report released today by the Australian Bureau of Statistics (ABS) reveals that income and wealth inequality have remained stable since 2013-14.
The Survey of Income and Housing is Australia's largest survey of income and wealth and provides an important measure of inequality.
Income
"In the lead up to the Global Financial Crisis, income inequality increased from 0.306 in 2003-04 to 0.336 in 2007-08, as measured by the Gini coefficient," ABS Chief Economist, Bruce Hockman said.
"Since 2007-08, inequality has varied within a relatively narrow range, from 0.320 (2011-12) to 0.333 (2013-14). In 2015-16, income inequality remains within that range, at 0.323."
In the four years between 2003-04 and 2007-08, average weekly household income grew by $213 in real terms to $982. In the following eight years to 2015-16, it grew by only $27 to $1,009.
Wealth
Wealth is less equally distributed than income amongst Australians. Wealth inequality, as measured by the Gini coefficient, is the same now as it was in 2013-14 (0.605), but higher than when it was first comprehensively measured in 2003-04 (0.573).
"The share of wealth between households in Australia has remained stable since 2013-14", Mr Hockman said.
"In 2015-16, the wealthiest 20 per cent of households held more than 60 per cent of all household wealth, now averaging $2.9 million per household.
"By comparison, those in the middle 20 per cent held 11 per cent of all household wealth, averaging $528,400 per household in 2015-16. The lowest 20 per cent controlled less than 1 per cent of all household wealth, with average wealth currently at $36,500."
Average household wealth has increased between 2013-14 and 2015-16, up 11 per cent from $835,300 to $929,400, in real terms. Rising property values are the main contributor to this increase. The average total value of property assets owned by households increased from $548,500 in 2013–14 to $626,700 in 2015–16.
After property, superannuation is the next largest contributor to household wealth and it has also increased over time. The average household superannuation balance is up from $164,900 in 2013-14 to $188,400 in 2015-16.