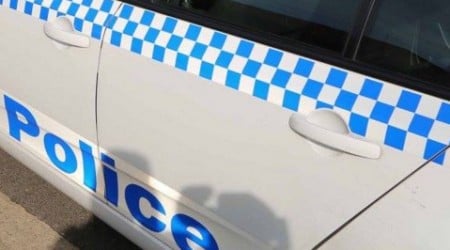 A man has been charged after allegedly lighting a fire in bushland in Sydney's north this morning, NSW Police say.
Detectives from Kuring Gai Local Area Command, assisted by the Property Crime Squad's Strike Force Tronto, established Strike Force Laver to investigate a small bushfire off the Pacific Highway, Berowra, last Tuesday (5 September 2017).
As part of ongoing inquiries, strike force investigators were searching bushland just off the Berowra Track about 8.30am today, when they saw a man standing a small distance from a fire.
The man attempted to flee, but the officers gave chase and he was arrested.
The 50-year-old man was taken to Hornsby Police Station, where he was charged with three counts of light fire and be reckless to its spread, and possess article to destroy others property.
Police will allege in court the man lit fires in the Berowra area on 24 August, 5 September, and 13 September.
He was refused bail to appear at Hornsby Local Court tomorrow.
For information on bushfires, monitor www.rfs.nsw.gov.au or call the Bush Fire Information Line on 1800 679 737.
Police are also reminding people that they could face penalties if found responsible for the lighting of bushfires – accidental or otherwise – including not putting out a fire they have lit.
Strike Force Tronto, comprised of detectives from the Property Crime Squad's Arson Unit, is the lead investigative body on suspicious or deliberately-lit bushfires which lead to death, serious injury or significant property loss.
The detectives work closely with local area commands and investigators from the NSW Rural Fire Service and Fire and Rescue NSW.
Penalties relating to bushfires under the NSW Crimes Act, the Rural Fires Act, and Rural Fires Regulation include:
– Damaging property with the intention of endangering life – up to 25 years imprisonment;
– Manslaughter – up to 25 years imprisonment;
– Starting a bushfire and being reckless as to its spread – up to 14 years imprisonment;
– Lighting a fire when a total fire ban is in place – up to 12 months imprisonment and/or a $5500 fine;
– Not putting out a fire that you have lit – up to 12 months imprisonment and/or a $5500 fine;
– Failing to comply with a bush fire hazard reduction notice – up to 12 months imprisonment and/or a $5500 fine;
– Light or use a tobacco product within 15metres of any stack of grain, hay corn, straw or any standing crop, dry grass or stubble field – up to a $5500 fine.
Police are urging anyone with information about bushfire arson to call Crime Stoppers.