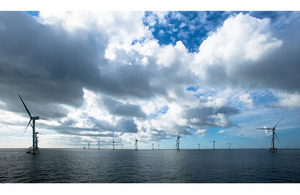 The application submitted by Norfolk Boreas Limited for a proposed Offshore Wind Farm (Power Station) – Maximum Capacity 1.8GW also associated infrastructure required to export the electricity to the National Grid substation at Necton in Norfolk. The proposed Norfolk Boreas site is approximately 73km from the Norfolk coast at its nearest point and was accepted by The Planning Inspectorate for examination on 4 July 2019.
Further information about the project can be found in the development consent application documents which are available on the The Planning Inspectorate website
The public and those interested in the proposal can register with the Planning Inspectorate until midnight on 1 September 2019.
Alternatively, they may call The Planning Inspectorate's helpline: 0303 444 5000 for a printed registration form.
Sarah Richards, Chief Executive of The Planning Inspectorate said. "This is an opportunity for people to play a part in the planning process and influence the outcome. We encourage people to get involved by registering as an interested party. By doing so, people will be able to participate fully in the examination of this proposal".
Those who register will be entitled to provide evidence in writing to support their representation, to attend the Preliminary Meeting, to request an open floor hearing and to speak at other hearings where appropriate.
A copy of the application together with further information about the proposal and how to register to make a relevant representation is available on The Planning Inspectorate website.
Ends
Journalists wanting further information should contact the Planning Inspectorate's Press Office, on: 0303 444 5004 or 0303 444 5005 or
/Public Release. View in full
here
.