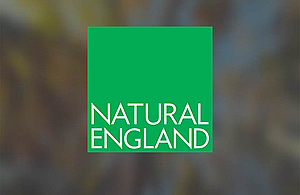 In common with most organisations dealing with the effects of COVID-19, Natural England is following government guidance and taking all steps necessary to protect our staff and help prevent the spread of the virus.
We also know that many people across the country rely on our services and we're aiming to continue our essential operational work as far as it is safe to do so, for us and for other people.
This includes the advice and guidance we offer, our regulatory work, and helping to maintain the public's access to nature in a safe and responsible way.
The situation continues to develop and we will keep our operations and advice to staff under review over the coming weeks, in light of any new advice from government.
Please be aware that in common with other public service organisations we expect that increased staff absences caused by COVID-19 will inevitably reduce our capacity over the coming weeks and months, despite our best efforts to minimise any disruption. We will use contingency planning to maintain our statutory and customer-facing activities. We will publish updates on any changes here.
Staff
Our staff are now working at home as far as possible and we have systems in place to allow most of our work to be undertaken remotely. All can still be contacted as usual by email and phone.
Meetings and engagements with customers and stakeholders continue but will now be conducted via phone, email or video conferencing.
Offices
As of 20 March our offices remain open to staff, as needed, but may not be open to visitors. Please do not attend our offices.
Post sent to our offices may not be opened so we would advise you to send correspondence by email to our enquiries team wherever possible.
Customer Enquiries
Our customer enquiries service (enquiries
/Public Release. View in full
here
.