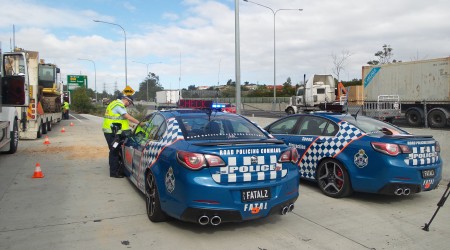 Police are investigating a serious traffic crash in Sunnybank, Queensland Police say.
Just after 6.35am, a car travelling on Beenleigh Road hit a power pole and two trees, near the intersection with Jackson Road.
The 23-year-old male driver and sole occupant of the vehicle, was transported to the Princess Alexandra Hospital with serious head injuries, internal injuries and broken bones.
The Forensic Crash Unit is investigating whether speed may have been a factor in the crash.
If you have information for police, contact Policelink on 131 444 or provide information using the online form 24hrs per day.
You can report information about crime anonymously to Crime Stoppers.