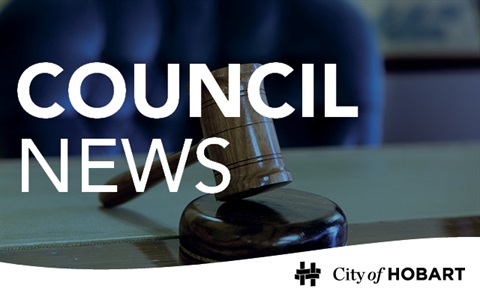 Hobart's Taste of Tasmania festival in its traditional form will not proceed this summer due to the impacts of COVID-19, but the City of Hobart will work towards holding a modified event to celebrate the end of the year.
The City of Hobart has made the difficult decision to suspend planning for the week-long food and beverage festival, which draws upwards of 250,000 people to the Hobart waterfront each year.
In lieu of the full festival, the City of Hobart will allocate up to $300,000 in the upcoming budget to hold a modified "Taste-style" event over the Christmas–New Year period, pending the practical implementation of any restrictions that may be in place.
"This will be a community celebration of resilience and creativity, as we reach the end of what will have been the most challenging year many of us have experienced," Lord Mayor Anna Reynolds said.
"We expect people will be very keen to wave 2020 goodbye."
Cr Reynolds said The Taste of Tasmania had never before been cancelled in its 31-year history and tonight's decision had not been made lightly.
"The success of the festival relies on the ability to cater to large crowds and this may not be possible in the foreseeable future," she said. "We expect that physical distancing will be with us for some time to come.
"The impacts of COVID-19 on public gatherings and social interaction, as well as travel, business operations and the local and broader economies create too great a level of uncertainty for us to be able to proceed with the planning of the festival.
"Yet, if we wait any longer, it would be near on impossible from a logistical point of view to run the festival."
Economic instability is also a factor, with the ability to source sponsorship for the festival greatly diminished.
"With the City of Hobart also facing significant economic impacts from COVID-19, we don't have the capacity to fund the shortfall without severely impacting on ratepayers – many of whom are also facing financial hardship.
"The bottom line is that we feel it would be irresponsible for us to commit to delivering the 2020-21 festival in its traditional form."
It is anticipated that any modified event would still focus on local food and entertainment, but the concept and scope will be subject to further consideration.
The City of Hobart will seek discussions with the state government regarding possible opportunities and collaboration for the event.
/Public Release. View in full
here
.