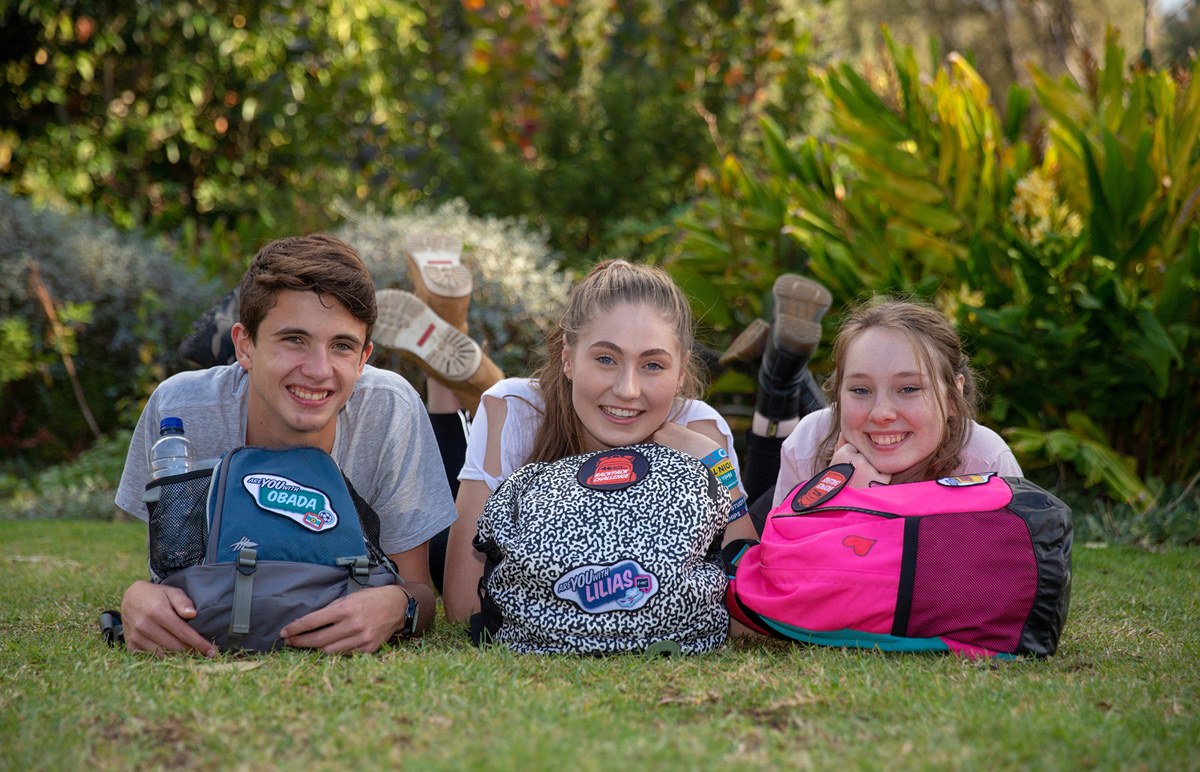 Schools across Australia are buzzing with youthful idealism as students prepare to step in the shoes of a refugee by foregoing their daily luxuries and trading 40 hours of student life for young refugees around the world.
The nation's youth will be uniting with thousands of other Australians by taking on the 40 Hour Famine Backpack Challenge (6 to 8 September) and will commit to living out of a backpack with only the essentials to help raise funds for the biggest humanitarian emergency of their generation, the global refugee crisis.
For the third year in a row, the iconic Australian youth fundraising campaign is turning its attention to more than 35 million young people globally who are being forced to flee their homes due to conflict, war or climate change.
World Vision Australia CEO, Claire Rogers, said there was a growing movement of young people – a community of change makers – wanting to make a difference in the world.
"Schools have been the cornerstone of this Australian institution and have raised much needed funds and awareness to help fight global hunger and starvation across three continents," Ms Rogers said.
"At present people are not only starving but homeless as well. The number of displaced people – over 70.8 million people – in the world is the highest in recorded history."
The two-month long campaign will culminate with students taking on a 'live' digital challenge this weekend where students will receive assigned tasks staggered over a 40-hour period via online and social media channels. The challenges will be themed around displacement and living out of a backpack to promote awareness of the various elements of a refugee's journey.
Ms Rogers said the re-booted campaign aims to bring a deeper level of understanding to students across the nation by helping them fully immerse themselves in the experience.
"The Backpack Challenge will help them not only come together and stand with their peers across the globe but also give them an opportunity to understand, even for just a weekend, what it's like for many displaced children to leave everything behind."
Australian youth can get involved in the 40 Hour Famine by:
Participating in the Backpack Challenge for 40 hours (6-8 September) to raise awareness and much-needed funds to help refugee and displaced children.
Sponsoring someone who is doing the 40 Hour Famine.
Joining the online conversation at facebook.com/WV40HourFamine or using

#40HourFamine on Twitter.
/Public Release. View in full
here
.