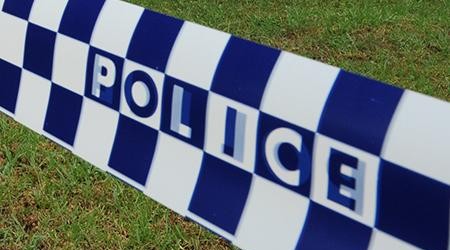 Detectives investigating the fire that destroyed the Liverpool Council Chambers more than seven years ago are appealing for information that may assist with their inquiries, NSW Police say.
Local police and emergency services were called to the property on Hoxton Park Road, Liverpool, about 12.35am on Sunday 15 August 2010, and arrived to find the building engulfed in flames.
Fire & Rescue NSW deployed more than 80 fire fighters and 20 units to bring the blaze under control.
A crime scene was established and examined by fire investigators and specialist forensic officers.
Initial inquiries revealed the building's alarm had been activated just after midnight, and the fire was deemed to be suspicious.
Strike Force Gideon was established by detectives from the Property Crime Squad's Arson Unit to investigate the circumstances surrounding the fire, which caused more than $20 million of damage.
Despite following numerous lines of inquiry, detectives have not yet identified those responsible for the break-in and fire.
Property Crime Squad Commander, Detective Superintendent Murray Chapman, said the investigation is ongoing and detectives are appealing for further information to assist.
"Strike Force Gideon has recently received new information about a possible motive for the fire, and they are seeking further information from the community," Det Supt Chapman said.
"Detectives have been told the fire may have been lit following a dispute over a council-issued fine.
"We are continuing to analyse relevant records and data from around that time, but investigators believe there are people who have knowledge of the dispute but might not realise the connection to the fire.
"Given the extensive damage caused by the fire, we also believe there was more than one person inside the chambers that night, and likely there are others who know more than they've told police.
"If you know something that may assist us, now is the time to come forward – before someone else does," Det Supt Chapman said.
Police are urging anyone with information that may assist Strike Force Gideon investigators to call Crime Stoppers.