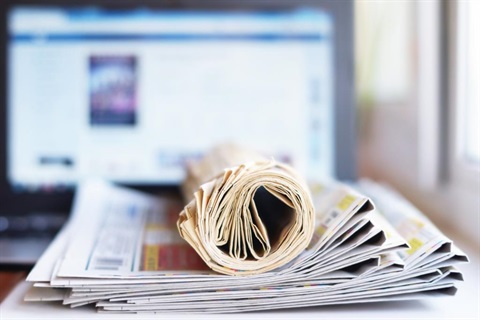 Council has allocated just under $300,000 in funding to help community organisations run pandemic recovery activities, through its Extended Partnership Funding program.
In August 2020, Council resolved to allocate the funding to bolster existing partnership agreements between community organisations and Council.
These organisations were identified as able to respond well to what communities needed in the aftermath of the COVID-19 pandemic.
Funding was allocated to partner organisations based on criteria of:
Improving mental and physical health to enable community-led recovery from the pandemic and
Supporting social connection and engagement in a COVID-safe way.
Below are the successfully-funded projects.
| | | | |
| --- | --- | --- | --- |
| Organisation | Project Title | Project Summary | Funding Amount |
| Anchor Inc | C19 Recovery Coordination | This project will provide case coordination and support for 24 individuals with multiple and complex needs at risk of or experiencing homelessness, helping to maintain their health and sustaining placement in a house. | $20,000 |
| Belgrave Traders Association | Sustain Belgrave | This project aims to support recovery and improvement of Belgrave through 10 creative public interventions/activities, developed in partnership with the community and local artists. | $20,000 |
| Dandenong Ranges Music Council Inc | DRMC Music for COVID Recovery | Two separate programs will offer two separate programs to address the impact of the pandemic on people most affected by the pandemic and people with complex mental health issues. Workshops will be held over 2-8 weeks. | $20,000 |
| Koha Community Cafe | Cultivating Connection and Community | This project will improve the functionality and capacity of the Warburton Community Space to host activities to support the Upper Yarra and its community members. | $20,000 |
| Yarra Valley Singers | Supporting Social Recovery Through Pop-up Community Performances | YVS will coordinate 12 pop-up performances across the region. The project has benefits for both the large amount of participants and the community as audience members, bringing back confidence to connect, perform and listen. | $9,238 |
| Yarra Valley Arts Inc (YAVA) | Re-engaging Youth through Art Mentorship | This project proposes to provide professional development and community engagement experiences, by pairing artists and creatives with a mentor and participating in an exhibition. | $20,000 |
| Burrinja Cultural Centre | Burrinja Connect Workshops | The project proposes a vibrant set of workshops and activities to re-engage the community post-COVID restrictions. Four workshops will target specific community groups that have been impacted differently. | $9,150 |
| Community Information and Support Victoria | Expand, Extend and Enhance | CISVic will expand, extend and enhance financial and social services to support people in hardship, particularly those impacted by the pandemic. | $20,000 |
| Dandenong Ranges Emergency Relief Service Inc | Re-engaging volunteers and community | This funding will help DRERS attract new volunteers and provide activities to support health and connection in the community. | $7,374 |
| Mount Evelyn Township Group | Township Group Network | A project to investigate responses to COVID-19 across towns in Yarra Ranges, audit emergency plans and assess current connectivity in communities – with a report to be compiled. Council will support this project and link groups with resources that will support the aims. | $11,000 |
| Yarra Ranges Enterprise Ltd | Reconnecting Business | The group proposes a series of workshops as part of their Isolation to Connection to Collaboration to Growth project. This will help local businesses in their recovery through skill development and networking. | $13,000 |
| Migrant Information Centre | Healthy Living Activities for CALD COVID-19 Recovery | This project will deliver activities for people from culturally and linguistically diverse backgrounds throughout 2021, helping them reconnect with their community, improve their health and improve social connections. | $15,000 |
| Oonah Health and Community Services Aboriginal Corporation | Reconnecting and Healing Project | This project will enagage community and create resources, by capturing stories about the impacts of COVID on people, culture and community and talking about how important community connections can be reclaimed. | $20,000 |
| Yarra Valley ECOSS | Volunteer and Community Engagement Officer | This project from ECOSS will foster volunteerism at events, workshops and programs, assist community and work with people from various backgrounds on projects for the benefit of the community. | $20,000 |
| TarraWarra Museum of Art | Yalingwa: Wilam Biik | This project will see an exhibition, Yalingwa: Wilam Biik ("Home country" in Woiwurrung) at TarraWarra Museum of Art, highlighting First Nations artists and placing their work in a national context. This funding will contribute to community outreach, encouraging social connection, knowledge-sharing and storytelling, along with the exhibition launch. | $10,000 |
| Eastern Legal Community Centre | Improving Legal Pathways for Young People | ECLC will work with Cire Community School to improve legal pathways, enhance the health, wellbeing and education for Cire's students. It will involve several components, including understanding the legal needs of the school community, how ECLC can better respond to the needs of young people and lay the groundwork for future projects to support young people. | $10,000 |
| Outer East Food Share | Business Case and Planning for the Establishment of a Food Distribution Centre | This project, supported by the Yarra Ranges Emergency Relief Network, is a systemic response to the local needs for food relief. The group will prepare a business case, options, costs and benefits of a Food Distribution Centre in the Yarra Ranges. The Business Case will then influence future actions for Outer East Foodshare. | $15,000 |
| LinC Church Services Network Yarra Valley Incorporated | COVID Recovery Volunteer Program | This project will focus on volunteer recruitment and training, responding to new ways of working stemming from the pandemic. Volunteers will be recruited to deliver services in their community and rebuild volunteerism. | $20,000 |
| 3MDR – Mountain District Radio Inc | 3MDR Garden Restoration and Community Garden | This project will support the revitalisation of gardens at 3MDR, the inclusion of a community garden and re-engagement with volunteers. The funding addresses a significant drop in sponsorship in local radio as a result of the pandemic and the project offers opportunities for community members and schools to be involved. | $12,250 |
| Healesville Interchurch Community Care Inc (HICCI) | Access to sport program | This funding will help support clients of all ages to participate in sporting activities, through financial assistance with membership, equipment and clothing – all of which can be expensive and can be a barrier to young people participating in sport. | $7,000 |
/Public Release. This material comes from the originating organization/author(s)and may be of a point-in-time nature, edited for clarity, style and length. The views and opinions expressed are those of the author(s).View in full
here
.