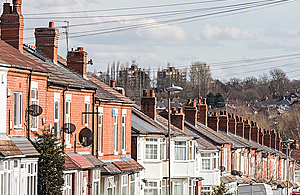 In December 2019, 4 estate agents were found to have broken competition law by agreeing to fix and maintain a minimum level of commission fees to be charged for the sale of residential properties over a period of almost 7 years. Their arrangement denied local residents the chance to shop around for the best possible commission rates when selling their homes.
This was the CMA's third infringement finding in the real estate sector in recent years.
What happened
The price fixing arrangement took place between at least September 2008 and May 2015. During this time, the estate agents conspired to set and maintain minimum commission rates for the sale of residential properties in Wokingham, Winnersh, Crowthorne, Bracknell and Warfield. Although the estate agents were relatively small businesses, they were leaders in the Berkshire area's residential market at the time.
The estate agents implemented their illegal arrangement primarily through secret meetings where they discussed sensitive information. One director wrote via
/Public Release. View in full
here
.