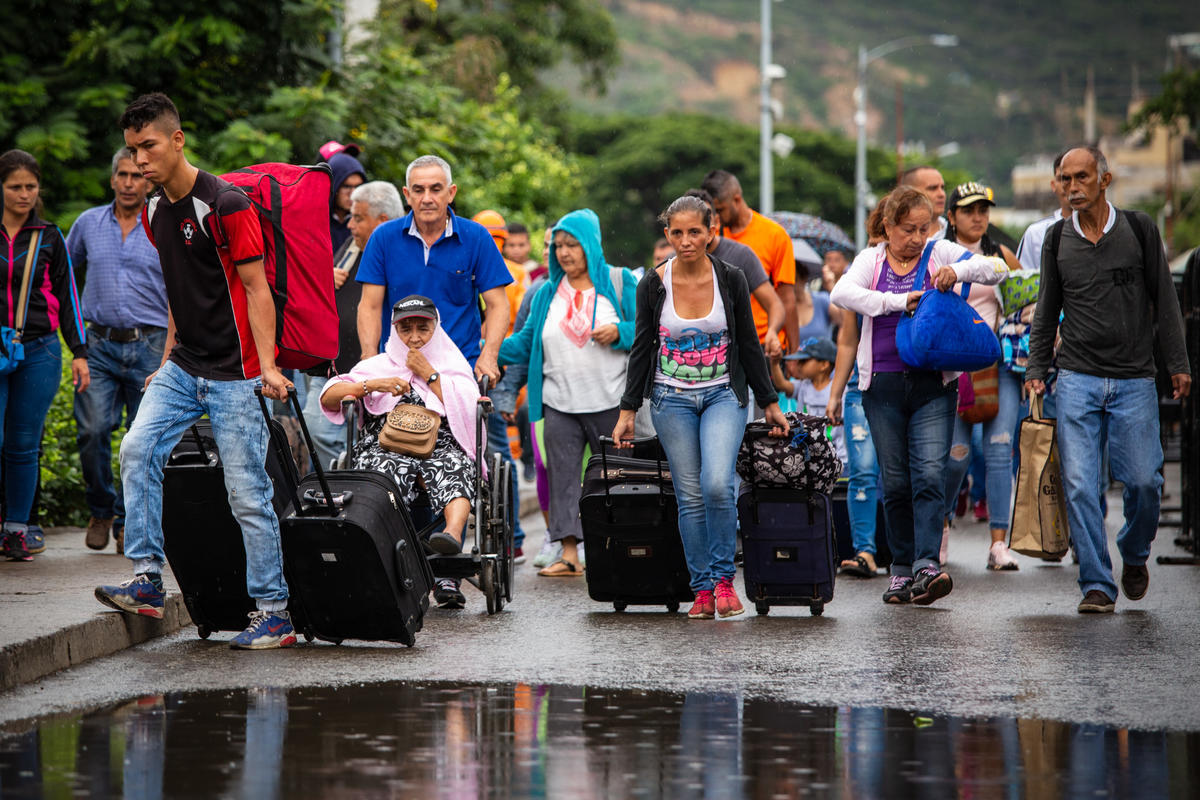 Key Points
• At least 100 million people were forced to flee their homes in the past decade, seeking refuge either in or outside their countries
• Forced displacement has almost doubled since 2010 (41 million then vs 79.5 million now)
• WVA is calling on the Aust Govt to contribute $165m to combat COVID-19 globally
• 80 per cent of the world's displaced people are in countries or territories affected by acute food insecurity and malnutrition – many of them countries facing climate and other disaster risk
• More than eight of every 10 refugees (85 per cent) are in developing countries
• Five countries account for two-thirds of people displaced across borders: Syria, Venezuela, Afghanistan, South Sudan and Myanmar
The number of displaced people globally has almost doubled in a decade, with the crisis having the biggest impact on children, according to World Vision.
The UN Refugee Agency's (UNHCR) Global Trends Report has confirmed the total number of forcibly displaced people stands at 79.5 million, of which around 30 to 34 million are children.
"Nearly 50 per cent of those forced to flee are children, many of whom have little or no access to education, healthcare or protection," said Andrew White, World Vision Australia's Head of Policy & Advocacy.
"These children face a severe risk of being forced into child marriage, child labour, trafficking and abuse. They deserve the same rights as children in stable communities, but their rights and needs are being ignored by the international community.
In one year the number of those forced to flee has risen by around 10 per cent. Conflict is continuing to increase globally, forcing a continuously growing number of families to flee their homes. The rates of displaced communities returning to their homes has reduced threefold, representing a collective failure to provide solutions for communities affected by conflict and displacement.
The shocking figure reinforces the need for Australia to play its part in responding to the rapidly evolving humanitarian needs fuelled by the COVID-19 pandemic. World Vision Australia has called on the Australian Government to pay its fair share of the UN's Global Humanitarian Response Plan (GHRP) which totals $US6.71 billion ($AU9.79 billion). World Vision Australia estimates Australia's share of the GHRP to be about $165 million.
"This is a global crisis. These figures should be going down rather than increasing at such a dramatic rate and the impact of COVID-19 is likely to cause the figures increase even further in 2020," Mr White said. "We face a lost generation of children; beyond missing on their education, they have very fragile social safety nets or sense of belonging, and many have experienced unimaginable trauma, children left with little hope for a better future. These children deserve better."
World Vision joins the UN in calling on warring parties internationally to lay down their weapons, now as we fight COVID-19 and thereafter, and focus on bringing stability and peace to the millions of children forced from their homes. Measures must be also be undertaken in keeping with international law to protect those currently on the move, including key legal considerations on access to territory for persons in need of international protection.
"The international community is failing the world's most vulnerable children who have been forced to flee their homes because of conflict, instability and poverty. This cripples the potential of 34 million children to contribute to future society. These figures should come as a wake-up call to world leaders who have a moral and legal responsibility to protect and support these children. If they do not begin to prioritise them now, new records of displacement will continue to be set, and children will continue to suffer most of all. " Mr White said.
/Public Release. This material comes from the originating organization and may be of a point-in-time nature, edited for clarity, style and length. View in full
here
.