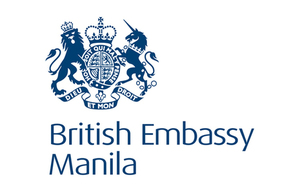 Welcome! It's wonderful to see you all here this evening for this – our third annual media reception. I'm actually delighted to see so many friends and contacts from media, the government, civil society all with us here tonight. It is hard to believe that it has been a year since we launched our media freedom campaign in this room.
I think since then, we've succeeded in forming a broad and powerful coalition- all of us very, very committed to defending media freedom so thank you all very much for everything that you have done and are continuing to do with us. Maraming salamat.
Our efforts here in the Philippines echo globally as the United Kingdom with the Government of Canada has been taking forward a global media freedom campaign. Our conference in London in July last year brought together foreign ministers, media advocates, journalists, civil society from around the world to tackle the pressures which are bearing down on media freedom now.
Since then, the UK has launched the Media Freedom Coalition, a coalition of like-minded countries now numbering 36 who have all committed to defend media freedom globally. They are working on a number of practical interventions to achieve that: For example, a response mechanism which will help us address new and existing cases where journalists are under threat.
We are also working with Amal Clooney, the international human rights lawyer, who is working as our Special Envoy on Media Freedom. With her international panel of legal experts, they are developing instruments, which will help government repeal outdated or restrictive legislation.
Inspired by the brilliant work that International Media Support has started here in the Philippines, we are working with the International Task Force, UNESCO, OSCE, and the Open Government Partnership. We are supporting the crafting of national action plans across the world to help improve their local media freedom environment.
But there's no space to be complacent. This past year has been a year of ups and downs
/Public Release. View in full
here
.