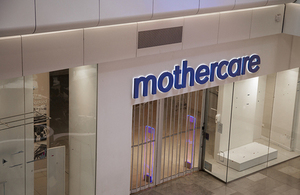 Information for former employees:
If you've been dismissed
If you've been dismissed, you might be entitled to redundancy and other related payments from the Insolvency Service.
The amount the Insolvency Service can pay you is subject to legal limits. Find out how much we can pay you
Who is eligible
You can apply to the Insolvency Service for redundancy and other payments if:
you worked for these companies under an employment contract
you live in England, Scotland or Wales
You cannot apply to the Insolvency Service if you live in Northern Ireland. Find out about your rights in Northern Ireland if your employer is insolvent.
Workers and self-employed contractors who provided services to the company are not eligible to apply. Instead, these individuals should contact the administrator to register as creditors.
How to apply
The administrator will give details about how to apply and will also give you a case reference number (eg CN12345678).
The administrator is PwC. You can contact them by:
/Public Release. View in full
here
.