After 12 months of hard work, the members of Course 37 at the SA Police Academy today graduate as Probationary Constables.
The 14 recruits – eight women and six men ranging in age from 22 to 50 – will now be based in a range of locations, furthering their training.
Over the last year they have studied a range of important topics including the law, investigational techniques, police procedures, operational safety, firearms and driver training, while over the next 16 to 18-months they will build on those skills with in-field experience.
Among today's graduating class are Jevan Garner and Rebecca Arnesen who both brought customer-related skills from past jobs into their new career.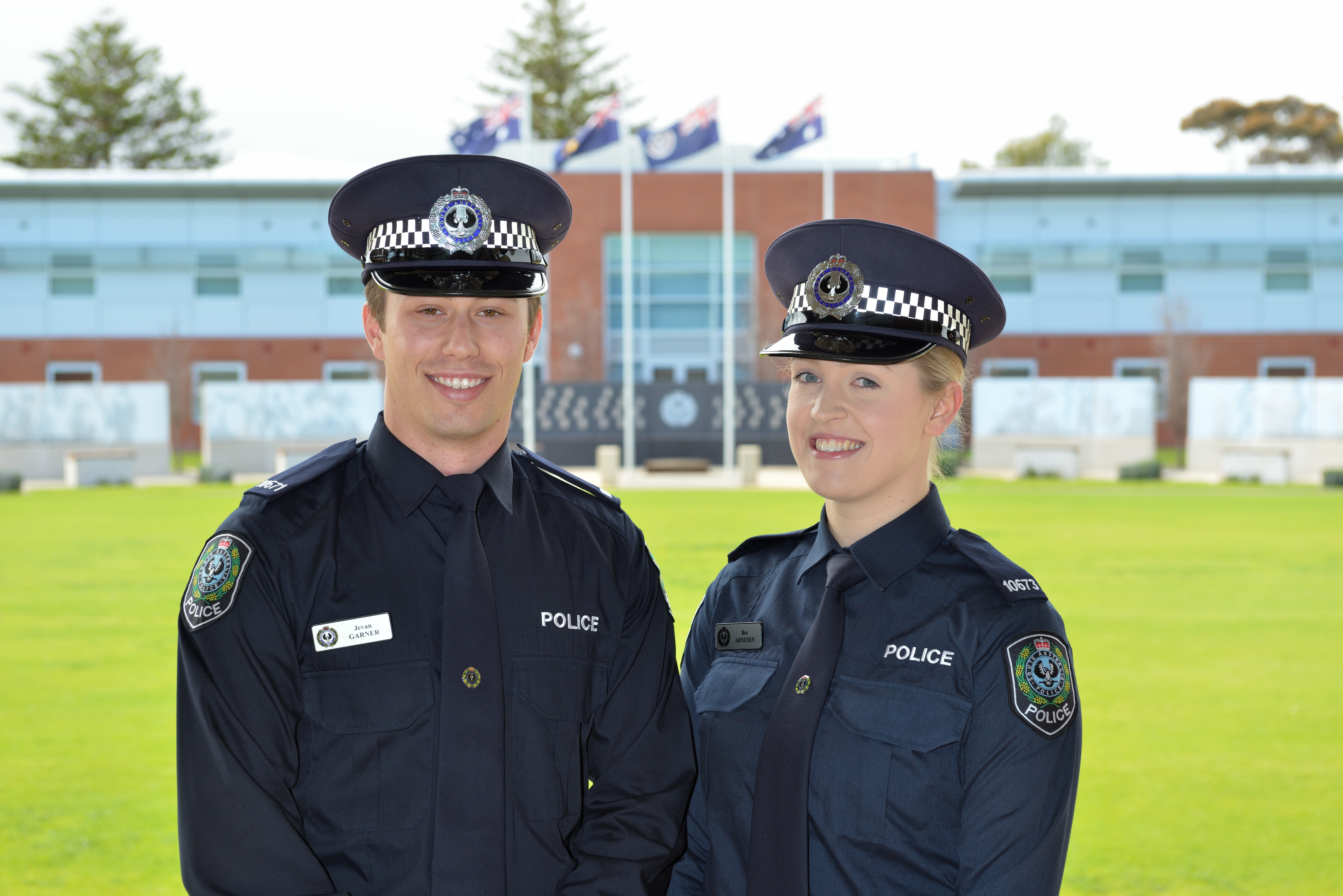 Probationary Constable Garner has been a sales assistant while Probationary Constable Arnesen had been a team leader within a call centre, but both were attracted to the diversity of roles available by working for SA Police.
"I have always wanted to be a police officer," Probationary Constable Arnesen, who is heading for Adelaide's Western District, said. "I like the idea of going to different jobs every day and never
Like Probationary Constable Garner – who is going to be based in Adelaide's Southern District – she has a long-term goal of working as a detective, particularly within Major Crime.
"After spending a year at the police academy I can't wait to put all I have learnt into practice," Probationary Constable Garner said. "It's been a full-on year and I have gained a number of good friends along the way."
If you are looking for a career path offering great diversity and challenges, remember police are always recruiting.
SAPOL offers more than 40 career options – including working as a police officer, protective security officer, community constable and in administration or support roles. If you are interested in joining our team visit the website: https://www.police.sa.gov.au/join-us