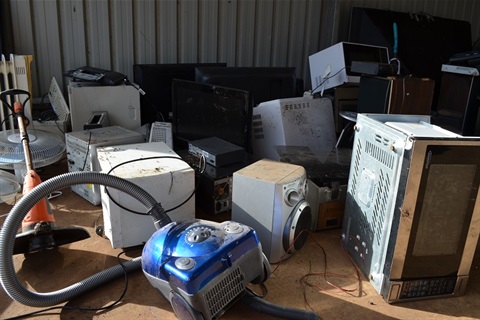 A new state law will ban E-waste from kerbside collection bins from Sunday 30 June.
Corangamite residents will be able to drop E-waste—discarded electronic products with batteries, a cord or plug—at all Council transfer stations for free.
To help make it as easy as possible for residents to recycle their E-waste, Council is installing storage facilities at landfill and transfer stations.
This will protect the environment and keep the resources in a good condition for recycling.
Council Environment Coordinator Anthony Dufty said E-waste was growing three times faster than any other waste category in Australia.
"By 2024 in Australia, televisions and computers alone will increase by more than 60 percent," Mr Dufty said.
"Many of these items contain hazardous materials, so disposing of them in our regular rubbish or even storing them inappropriately can pose serious environmental and health problems.
"Many of our waste electronics also contain non-renewable materials, such as copper, silver, gold, plastic, and glass which can be recovered and reused, as long as they're not lost to landfill."
Corangamite Shire is working with WDEA Works in Warrnambool to recycle e-waste components.
"At today's rate of consumption, many of these useful resources have limited reserves left," Mr Dufty said.
"In some cases, the amount of precious metals trapped in E-waste outweighs the amount of raw material available."
Where can I dispose of my E-waste?
/Public Release. View in full
here
.