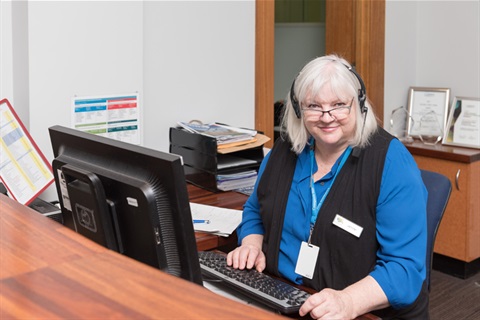 Results from the 2019 Community Satisfaction Survey again show Corangamite Shire Council performing well compared to Large Rural Shires and State-wide averages.
Council's response to the St Patrick's Day fires in March 2018 and subsequent recovery was reflected in the highest score, in the Emergency and Disaster Management.
Chief Executive Officer Andrew Mason said Council was very pleased with the results.
"Corangamite continues to outperform Large Rural Shires group averages and State-wide averages on almost all core measures," Mr Mason said.
"Our overall performance score was 69, up from 66 in 2018, and Customer Service continues to be our highest core performance measure with 79, up from 77.
"We have also rated very well for Community Consultation and Engagement, which significantly outperformed the State-wide and Large Rural Shires averages by 12 and 14 points respectively.
"The one core area that didn't perform as well was the satisfaction with Sealed Local Roads. This has been one of our top priorities and we have significantly raised that from an index score of 37 to 44. We will continue to work on raising that further.
"Roadside slashing was up one point to 46 and unsealed road maintenance was static at 40, so these are also areas that will receive attention."
Mayor Neil Trotter said the survey results identified the best performing areas of Council and areas for improvement.
"This is a very important document when it comes to planning Council services and priorities," Cr Trotter said.
"I'd like to thank the 401 residents from across the shire who took part in interviews during February and March 2019.
"Their feedback gives us concrete data about what matters most to the people we represent, where we are succeeding and where we need to improve.
"We're very proud that most of our scores continue to improve but also mindful that the community action on issues such as roads and slashing.
"Council will keep these results in mind when making decisions about services to make sure we deliver the best possible results for the community, while continuing our track record of financially responsibility."
The annual Local Government Community Satisfaction Survey is conducted by the Department of Environment, Land, Water and Planning.
It tests community satisfaction levels across seven core performance measures and 23 individual service areas.
The results can be found here.
/Public Release. View in full
here
.