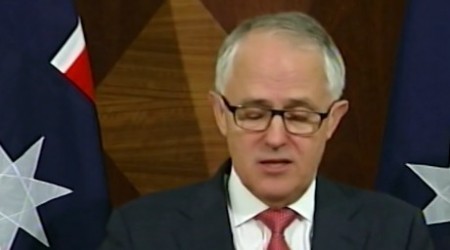 Prime Minister Malcolm Turnbull has congratulated president-elect Donald Trump.
Mr Turnbull described the result as a historic moment and acknowledged that many Australians had watched the election campaign with awe and at times, consternation.
"We have no stronger relationship, whether it's on the battlefield or in commerce, than we have with the United States," Mr Turnbull said.
"We'll continue to work with our friends in the United States through the Trump administration, just as we have through the Obama administration, just as we always will."
"It's very important in this time of unprecedented change, economic change, technological change, to ensure all sectors of the community are not left behind," he told ABC TV.