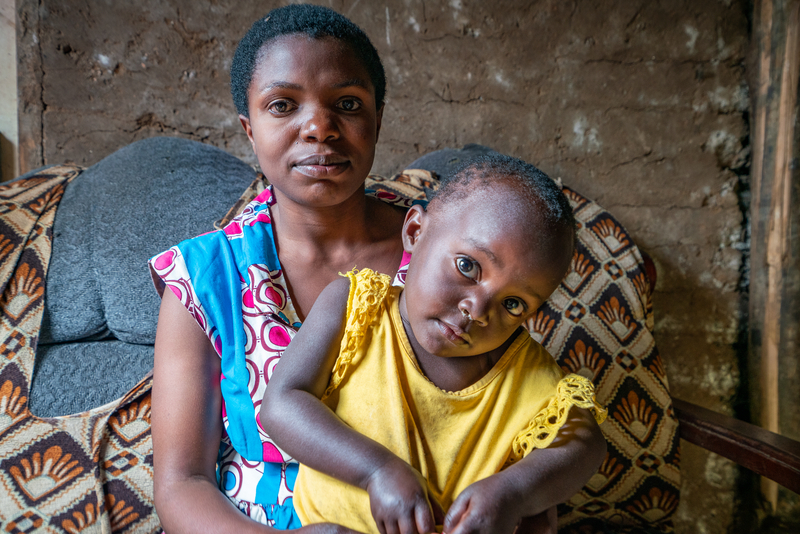 A new case of Ebola has been confirmed in the Democratic Republic of Congo two days before the country was to officially be declared free of the disease – and exactly one month since the first COVID-19 case was reported in the nation.
The announcement overnight puts health and community workers are under increased pressure to battle two of the world's most feared health crises.
So far, COVID-19 has infected 215 people in the DRC, mostly in the crowded capital Kinshasa which is home to 12 million people. Some cases have also been reported in the country's conflict-affected east.
"What we feared most is happening. DRC which is home to 80 million people faces a death rate from COVID-19 of 10%, making it one of the highest in Africa," says World Vision DRC National Director, Anne-Marie Connor.
"Doctors, nurses, caregivers, survivors, humanitarians, governments and communities now have to fight both Ebola and COVID-19 at the same time. This announcement by the technical secretariat of the Ministry of Health dashes community hopes of celebrating the end of one killer disease – even as they faced the new challenge of coronavirus," Connor adds.
World Vision warns that the combined threat of Ebola and COVID-19 could have significant and long-lasting effects on children, survivors and communities still reeling from a 20-month Ebola battle.
The aid agency also highlights that children who have been left separated from caregivers, isolated, orphaned and fearful in the wake of Ebola now face a double threat.
"During Ebola, 30 percent of cases in the DRC were children, with almost 8,000 separated and 3,000 orphaned. We are concerned with what Ebola and COVID-19 combined infections will mean, especially for these already fragile families. There is very, very limited availability of advanced equipment like ventilators in the country and only half of the health facilities in the DRC even have access to water," says World Vision International's Head of Health and Nutrition, Tom Davis.
"Thankfully, Ebola has a vaccine, and World Vision has continued to work with communities to encourage vaccine deployment, acceptance and compliance. We believe this will help build a ring of protection for communities faced with a resurgence of the disease," adds Connor.
World Vision is working with its network of over 800 community leaders to reduce pressure on health resources by sharing hygiene and social distancing messages, together with more than 4,400 Community Health Workers (CHWs) who played a significant role in lowering Ebola cases.
These 'Channels of Hope' leaders and CHWs are educating communities about how coronavirus and Ebola are spread, and encouraging them to follow simple life-saving practices like handwashing.
"With no way to quickly ramp up critical care staff, equipment and supplies in many of the countries with fragile health systems, we need to focus on those things that we know can have a major impact on the spread of COVID-19 and Ebola," Davis says.
"These are social distancing, respiratory and hand hygiene, and equipping CHWs to help families manage the vast majority of cases that can be safely managed at home, and thereby lowering the burden on health facilities.
"The good thing is that these public health measures and behaviour change are areas where World Vision's field staff and volunteers often excel.
"We are also doing things to assure that the most vulnerable children will continue to have services in place to preserve their protection, education, feeding and overall wellbeing", Davis adds.
World Vision says there is hope that the experience in battling Ebola offers important lessons for COVID-19.
"While there is renewed concern, the 40-day lull without a reported case of Ebola offers hope that these public health crises can be stopped if the world thoughtfully partners with affected communities," says Connor.
/Public Release. This material from the originating organization/author(s) may be of a point-in-time nature, edited for clarity, style and length. The views and opinions expressed are those of the author(s).View in full
here
.