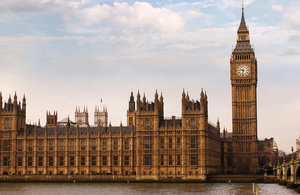 Chevening scholarship is awarded to young professionals with leadership potential who already have a bachelor's degree and work experience in their country. The scholarship covers the cost of studying (master's degree) for a period of 1 year at any University in the UK. You can apply via the link here.
Mike Gifford, British Ambassador to Kazakhstan:
"Over 36 years of the program's existence, more than 50,000 outstanding professionals from different countries have been trained. We are looking for ambitious and visionary leaders from a variety of fields. We don't have a portrait of the "typical" Chevening scholarship holder, but what they all have in common is that they were brave to step up and apply.
If you choose Chevening, you will receive a first-class British education, you will have a choice of 12,000 master's courses in 150 universities in the UK. You will also become part of the global network of Chevening Alumni graduates, which in Kazakhstan has about 250 people, and this is the exchange of experience, contacts, knowledge.
This scholarship gives a lot of chances for the development of fellows both in personal and career terms, so if you or someone you know would like to become a Chevening scholarship holder, I recommend to apply before November 5."
The competition for Chevening scholarship is carried out in two stages: at the first stage you will need to write some cover letters (essays) and provide a small package of documents through the following site. Candidates who have successfully passed the first stage of the competition will be invited for a personal interview with representatives of the British Embassy in Kazakhstan.
This year, 8 people from Kazakhstan will go to universities of Great Britain under the Chevening scholarship. You may watch their progress on the Social media pages of British Embassy and using the hashtag #ChosenForChevening in Facebook, Twitter and Instagram.
Additional information
The Chevening program was established in 1983 and has become a prestigious international scholarship that annually allows students from 160 countries to obtain a master's degree at any University in the UK.
Visit website in order to obtain more detailed information and to learn the criteria required for candidates for a scholarship.
/Public Release. View in full
here
.