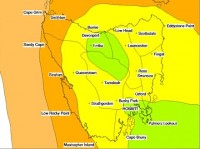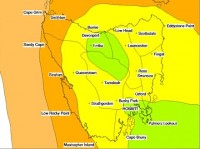 Bureau of Meteorology Tasmania meteorologist Rachel McInerney discusses:
– A trough and cold front bringing possible heavy falls into the north west later Tuesday and overnight into Wednesday.
– Developing complex situation later in the week with further rain across the state Thursday night into Friday.
– Expecting 20–40mm in northwest, 10–20mm in the southwest and around 5 mm elsewhere Tuesday into Wednesday.
– Further rain into the north early Wednesday of potentially 20-30mm.
– Expecting 20-40 mm in the south and east, 15-25mm across most other parts, less in the north on Thursday into Friday.
– Possibility of heavier falls of 50-80mm about the southeast on Friday but there is uncertainty in totals due to the position of a low pressure system.
/Bureau of Meteorology Public Release. View in full
here
.