Teammates,
It is no secret that we are at an inflection point in our Air Force. As Air Force Chief of Staff, Gen. Charles Q. Brown, says, "good enough today will fail tomorrow."
We need leaders at all levels who can think strategically, and execute tactically. To that end, I'm bringing you a reading list that will flex and evolve as we build the Air Force we need to compete, deter and win across all domains.
As a lifelong learner, I am constantly adding to my reading list – looking for new ideas that can challenge my assumptions and help me grow beyond my own limitations. As your 19th Chief Master Sergeant of the Air Force, I am committed to sharing this information with you, in the hope that you will apply it and eventually grow beyond us all.
We are the best Air Force in the world because of our people. I encourage each of you to take up the mantle of a learning leader, who continues to challenge the status quo and take us to new heights.
I am honored to serve alongside you, and I look forward to seeing you all out in our Air Force.
Aim High –
JOANNE S. BASS
Chief Master Sergeant of the Air Force
Recommendations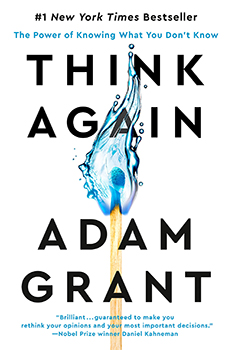 Think Again: The Power of Knowing What You Don't Know – Adam Grant
As we move toward building Multi-Capable Airmen, we need to encourage the ability to think, adapt, take risks and ultimately win across all domains. Think Again speaks to the foundational shift we need to make when building the Airmen of 2030 and beyond.
---
The Hundred-Year Marathon – Michael Pillsbury
I often talk about playing the long game. Our adversaries have been engaged in a long game that spans a century. We need our Airmen to fundamentally understand what is at stake, and what our world could look like if we simply stay the course and don't accelerate the change our Air Force needs.
---
LikeWar: The Weaponization of Social Media – P.W. Singer and Emerson T. Brooking
The digital domain is a battlefield, and our adversaries have weaponized social media. As more Airmen join our Air Force as digital natives, we need them to see this environment for what it is – a high-stakes terrain that is rapidly evolving and constantly bombarding our people with corrosive influences.
---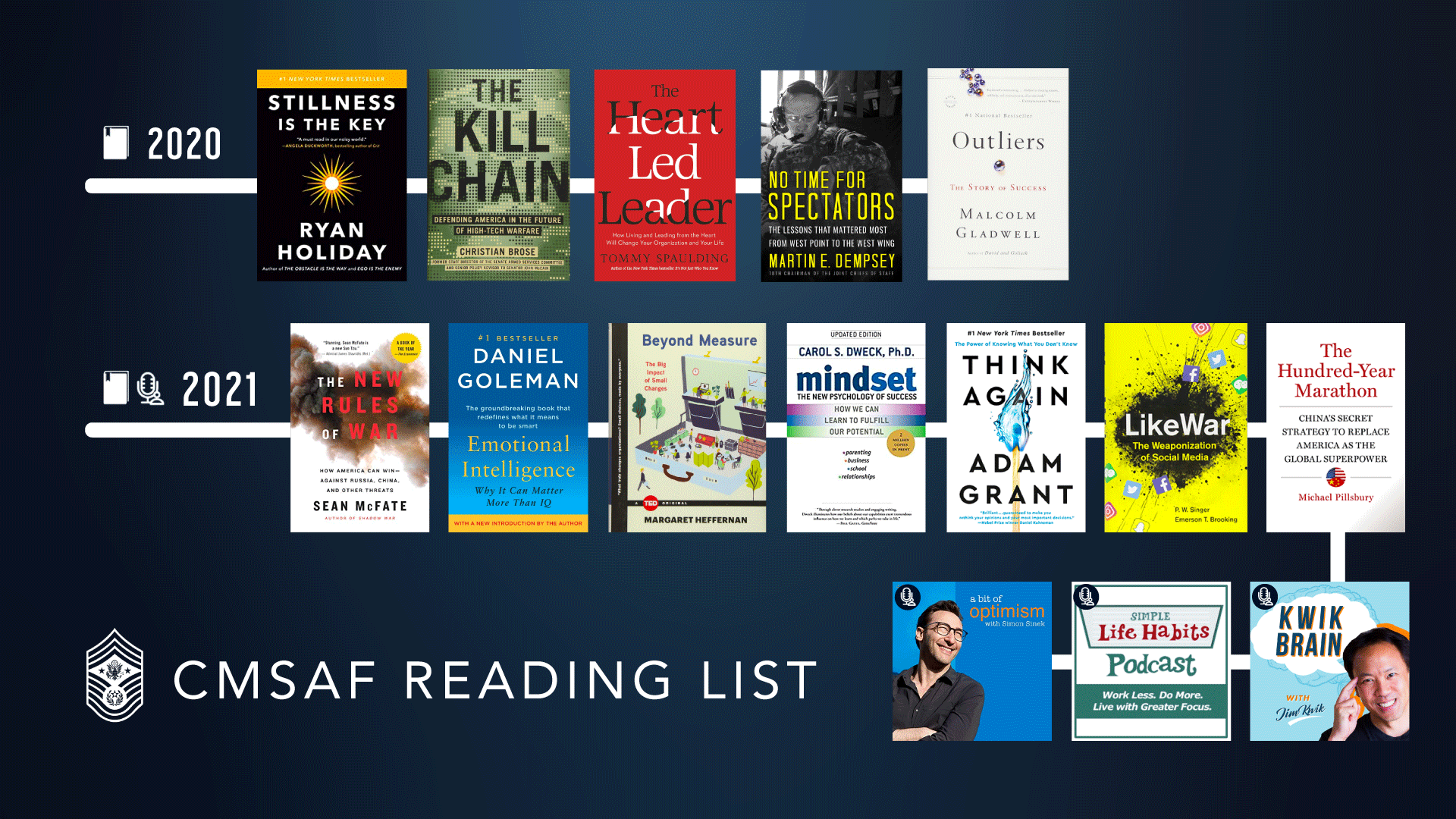 /U.S. Air Force Release. This material comes from the originating organization/author(s)and may be of a point-in-time nature, edited for clarity, style and length. The views and opinions expressed are those of the author(s).View in full
here
.