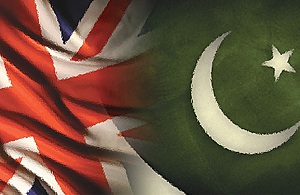 We know that there are a large number of British nationals in Pakistan who want to return to the UK.
We are doing everything we can to help you right now – but please be aware we, like other High Commissions and Embassies, are experiencing a high number of enquiries right now during this global crisis.
What is the latest advice from the Foreign and Commonwealth Office in London on travel abroad?
All British tourists and short-stay travellers currently abroad should return to the UK where commercial flight options are still available. If you are a permanent resident in Pakistan, you should stay and follow the advice of the local authorities.
What is the FCO centrally doing to help?
The FCO is working around the clock to support all British travellers come back to the UK. The UK government is working with airlines to keep routes open and is calling for international action to keep air routes open for a sufficient period of time to enable international travellers to return on commercial flights.
What is the latest situation in Pakistan on flight connections back to the UK? Are any commercial operators still flying from Pakistan?
On 21 March, the government of Pakistan announced the suspension of all international flights to Pakistan, until 2000 PST on 4 April. The government of Pakistan described the measure as a 'temporary suspension imposed due to exceptional circumstances'. We understand that the suspension applies also to international flights out of Pakistan.
Despite this suspension, Pakistan International Airlines (PIA) announced flights from Islamabad to the UK operating on 28 March. We understand that PIA has now cancelled these flights. The British High Commission is discussing this with the Government of Pakistan. Having already operated flights on 25 and 26 March, we understand Qatar Airways was planning to operate daily flights from Islamabad until 3 April, but these flights will now run only until 29 March. The last Qatar Airways flight is now QR633 at 0305 on 29 March. After this, all international flights out of Pakistan are suspended until 2000 PST on 4 April.
Will I be able to travel to the airport, due to internal travel restrictions in Pakistan right now?
If you have a confirmed flight ticket and valid travel document, Provincial and Federal authorities have assured us that you will be able to travel to the airport. Some provinces have limited the number of people that can be in a vehicle and, excepting a driver, other non-travellers may be not be allowed to travel.
What should I do about booking a flight after April 4?
The situation on the ground is changing all the time. We are in close contact with the Government of Pakistan and will update our guidance as soon as more information becomes available. Please also stay in contact with your airline.
My visa has expired as I couldn't get out of Pakistan. What should I do?
Foreign nationals of Pakistani origin are eligible for a free grace period for up to four weeks and this is processed at the airport upon departure. The Government of Pakistan has issued a notice that all foreign nationals whose visa as expired and who have overstayed should request a visa extension from an immigration officer at departures.
The information is changing so quickly. How do I keep updated?
Please sign up for alerts on travel advice and follow our social media channels
/Public Release. View in full
here
.