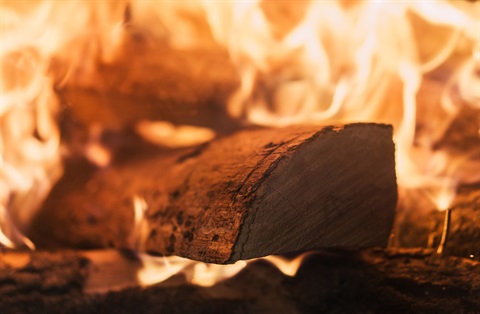 The sun is setting sooner and the nights are a little cooler now that winter has begun to arrive in the Rockhampton Region.
Planning and Regulation Spokesperson Councillor Ellen Smith said this can be a lovely time of year to warm up by an outdoor fire, however residents should make sure they're doing so responsibly.
"Just being aware of a few small things means that your family can enjoy a fire in your backyard without bothering your neighbours or risking your own safety," said Cr Smith.
"For example, all fires should of course be within a container designed to contain burning material. This could be a barbeque, chiminea, or a fire pit.
"Being mindful of how much wind there is and exactly what you're burning can also make the difference between a great night spent outdoors with your family and a night spent annoying your neighbours or breathing in excess smoke.
"Thank you for helping to keep our community safe, and following these simple steps when you light a fire."
Here are some tips to enjoy the warmth of a fire safely and responsibly:
Fires must be under 2m2.
Fires should be within a container, such as a BBQ, chiminea or fire pit that is designed to prevent the escape of burning material, including embers.
Be mindful of what you burn. Dry fire wood is best. Green leaves, rubbish and plastics are defiantly not something you should burn.
Choose a day where there is little wind, or a gentle wind will take the smoke away from your neighbours.
Always have an adult stay with the fire.
Make sure the fire is out before you leave.
You cannot light fires in parks or public land, unless there is a designated fire container available for public use.
/Public Release. View in full
here
.