Shepparton Art Museum is hosting photographer Ponch Hawkes for her project Flesh After Fifty, 500 Strong which involves photographing nude portraits of women over the age of 50 on two days on Saturday 10 and Sunday 11 August.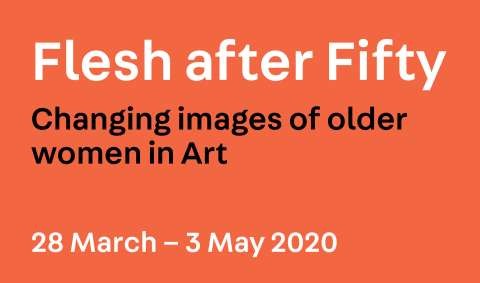 Ponch is encouraging women over 50 of all cultural backgrounds from the Goulburn Valley to participate by having their portraits taken at SAM.
Ponch will be creating a series of 500 photographic portraits of women over the age of 50 in an attempt to capture changing images of women in different ages and stages of their lives. These portraits will be displayed as part of a concluding exhibition Flesh After Fifty: Changing Images of Women in Art presented in March 2020 in Melbourne.
The photoshoot will take 15 minutes, in which participants have the option to bring an object to conceal their face from the camera to remain anonymous.
Background:
We live in a society swamped with images, where high value is placed on physical appearance and an association between attractiveness and youth, particularly for women. Flesh after Fifty will explore and challenge negative stereotypes of aging whilst celebrating and promoting positive images of older women through art.
Australian artists have a history of photographing, painting and sculpting the female form, mostly by and for men whose interest in exploring youth, vulnerability and beauty has dominated the images we recognise. The way in which artists portray older women often reflects public attitudes. Images of older women have changed over the last century as fashion, community, politics and society have changed. Much of the time, images of older women are absent altogether. Some artists, however, are able to rise above fashion and convention to externalise personal desires and aspirations that challenge preconceived perceptions and expectations.
Artist Information:
Ponch Hawkes is an Australian photographer whose work has been widely exhibited and is part of the Australian National Gallery, NGV and State Library of Victoria collections. The subject matter of Hawkes' work is documentary, and can be seen as a commentary on Australian society and cultural life since the 1970's. Her work considers topics of the body, the community and relationships we hold to both, within a feminist framework.
Artist Talk:
Ponch Hawkes and Project Curator Jane Scott will talking about the opportunity to be involved and the project more broadly as part of the SAM Out Late series on Thursday 1 August at 6.00pm, where potential participants or curious minds are invited to listen, learn and ask questions about the project.
/Public Release. View in full
here
.