Lamb prices have been steadily rising for the past fortnight. Last week the National Trade Lamb Indicator rose above 700¢/kg for the first time this year. In previous articles we have considered the potential supply shortage of lambs over the next three months. Here, we look back at how prices have tracked heading into the winter period when dry conditions have been prevalent.
Since 2003, in the three months from May to July, the Eastern States Trade Lamb Indicator (ESTLI) has risen an average of 51.3¢/kg cwt. The indicator has increased during this period in 10 of the last 16 years, twice unchanged, and declined four times in 2007, 2011, 2014 and 2017.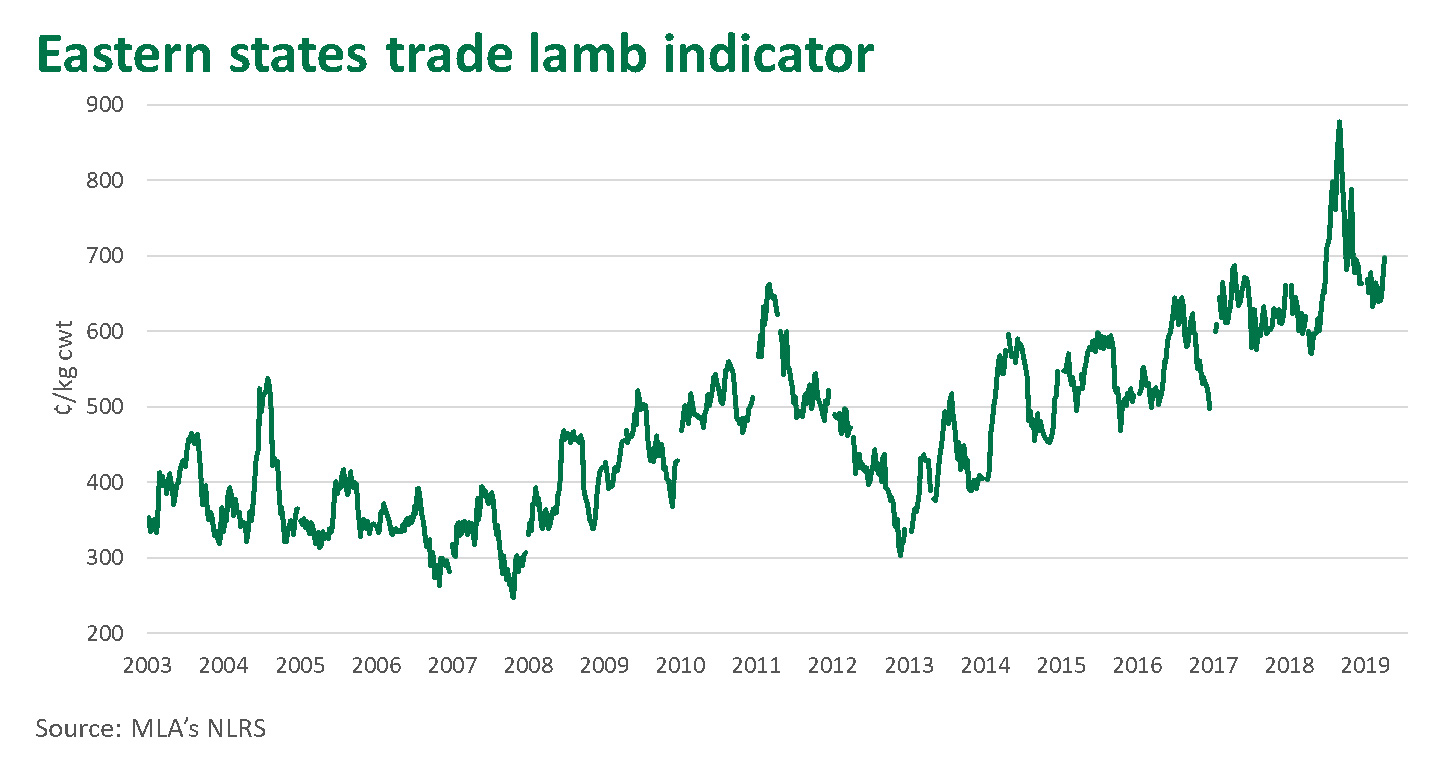 In the May to July period during the second year of extensive dry periods (2003, 2009, 2014), the ESTLI has increased by an average of 29.3¢. This is driven by an increase of 176¢ in 2003, while 2009 remained firm and in 2014 the indicator decreased 85¢ over the three-month period. However, in the May to July period in the year succeeding the last three major dry periods, (being 2004, 2010 and 2016), the ESTLI has risen on average 100¢.
Interestingly, these price increases don't coincide with any reduction in saleyard throughput. Since 2004, the average saleyard throughput of lambs in the three months from May to July is even with the previous three-month period.
If the lamb market does see a shortage on the back of lower marking rates and elevated slaughter, it will be interesting to see if prices are pushed higher and to what extent – particularly if there is a break in the season during winter or spring.
/Public Release. View in full
here
.