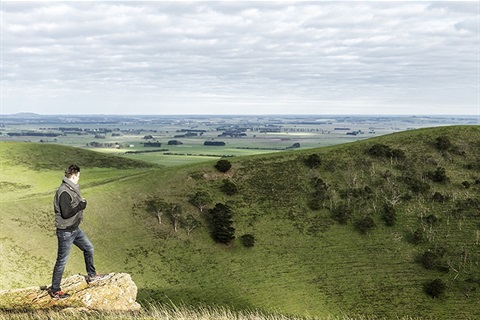 Mount Noorat is a big part of the identity of Noorat and surrounding region, but time is running short for the community to have a say on its future management.
Submissions on the draft Mount Noorat Management Plan will close at 5pm on Friday 12 July.
Environment Projects Officer Roland Herbert said the draft sets out a vision of what the 146-hectare site will look like in 30 years' time.
"The ambition is to make the Mount a destination known for its geological and natural values and experiences, where culture past and present is understood and respected, and where access is provided for everyone to enjoy," Mr Herbert said.
Mr Herbert said the draft was shaped by 215 survey responses and more community input would be used to fine-tune the final document.
"The Mount Noorat Management Committee will be responsible for carrying out actions in the final Management Plan once it is adopted by Council," he said.
"This will ensure the Noorat and nearby communities are involved in the mount's management."
The committee was formed in 2018 after the estate of the late Mr Niel Black gifted Mount Noorat to Corangamite Shire in 2017.
Key objectives in the draft include:
Protecting and enhancing the natural values of Mount Noorat;
providing quality visitor experiences that reflect the character of the site;
ensuring Aboriginal and European history are understood and respected;
walking tracks are accessible, well maintained and cater for diverse experiences;
the financial management and governance of Mount Noorat is self-sustaining.
The draft Mt Noorat Management Plan and online submission form are available here.
Hard copies of the plan are available at the Civic Centre and Terang Library. People wishing to make a submission can do so via an online submission form or in written form to: Corangamite Shire, PO Box 84, Camperdown, 3260.
/Public Release. View in full
here
.