New research report and policy brief by Carolien Jacobs (VVI) and Bernardo Almeida (VVI)
Mozambique is a country prone to natural disasters such as floods and cyclones, and climate change is increasing these risks. The Cyclone Idai, that in March 2019 hit the central area of the country with unprecedented strength, was a clear example of the issues that the country will face in the future. Extreme weather events such as Cyclone Idai result in many problems related to people's land rights, both in the areas directly affected by such storms, and in the areas where environmentally displaced persons seek shelter. Moreover, land rights issues such as the need to displace people from high-risk areas bring another layer of problems to climate change adaptation.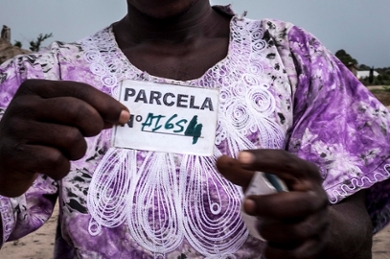 Based on a six-month research project supported by the Knowledge Platform Security & Rule of Law, this report uses the aftermath of the Cyclone Idai in Mozambique as a case study. It looks into the dynamics of environmental displacement, land rights and conflict, and the role of international and national legal frameworks in addressing land-related problems caused by this displacement. A policy brief provides a summary of the main research findings. Both documents are available in English and Portuguese.
/Public Release. View in full
here
.