A brand new gallery that tells the fascinating story of Nottingham's history of rebellion is to open next week as the newly refurbished Nottingham Castle welcomes in the public after its long period of closure.
For the University of Nottingham's historian Dr Richard Gaunt, it's the culmination of a dream role as Curator of Rebellion – an aspect of local history that is very close to his heart. Richard was invited to take the lead on developing the content for the new gallery because of his expertise in this area of history.
The Rebellion Gallery will take visitors back in time on a journey through three riotous historical episodes – the Civil War, the Luddite movement and parliamentary reform protests which saw the burning of the Castle in October 1831.
The work to research, design and produce the Gallery has taken three years but now, after a long delay due to the pandemic, the results will finally be on show. In this new account of the project, Richard has been reflecting on how he and the team at Nottingham Castle set about this huge labour of love…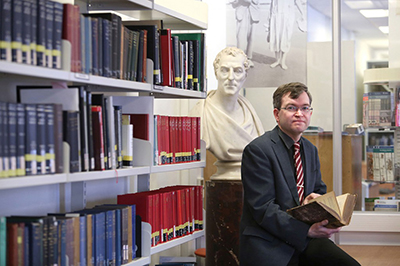 Dr Richard Gaunt writes…
"Would you like to be our Curator of Rebellion?' As approaches go, you have to hand it to staff at Nottingham Castle for making an arresting proposition. It is not an offer you get every day of the week. Indeed, getting involved with the transformation and reshaping of the Castle presented a once-in-a-lifetime opportunity. For an academic who spends most of his time researching the historical roots of authority and rebellion, it was too good an offer to resist.
"So it was that I was seconded from my academic duties as a historian at the University of Nottingham to become the 'Curator of Rebellion' with Nottingham Castle's transformation programme from 2015-18. I worked with colleagues to develop, finance, and realise plans for a multi-million-pound re-development of the entire site, with particular responsibility for a new Rebellion Gallery, covering some of the real-life incidents of protest and dissent which have characterised Nottingham's history over the past 500 years.
"I was immediately thrown into the consideration of complex issues: What is rebellion? How does it differ from revolution and protest? Does it always involve violence, or can other methods of resisting change prove successful? Which of the many episodes of resistance to oppression, injustice, and arbitrary rule, should be featured in the gallery, given the necessary limitations of available space?
"Over the course of my secondment, I worked with a variety of talented colleagues from the worlds of museum and heritage design and interpretation, as well as local stakeholders, museum curators and City Council staff, to model different scenarios for a gallery which is central to the refashioning of the site as a whole. As a historian, I was conscious of the tremendous responsibility which this entailed; nothing on this scale has been attempted since the Castle was converted into a museum and art gallery between 1875 and 1878.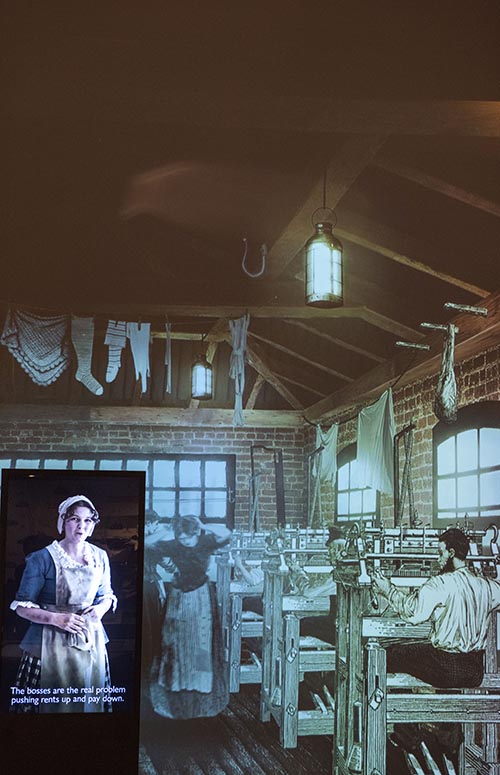 "Nottingham has been synonymous with its Castle for nearly a millennium, and the University of Nottingham has identified itself with a blue castle logo for decades. The Castle on the logo looks rather more like a traditional turreted castle than the modern Castle site. This has frequently been the source of disappointment to visitors, but it is innately tied up with the Castle's history – and its success – as a defensive fortification. Perched high on its promontory rock since 1068, the Castle has been expanded, fortified, laid siege to, and, after the British Civil Wars ended in 1660, finally dismantled so that no-one could again take advantage of its strategic capabilities as a military site.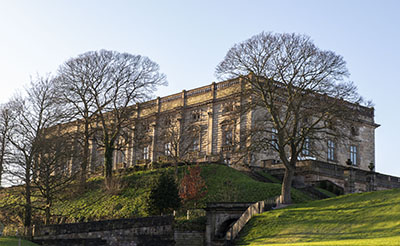 "Re-fashioned as an Italianate ducal palace thereafter, it retained the name of Nottingham Castle to maintain its historic association with its pre-Civil War past as a site of royal governance, medieval parliaments, and military fortification.
"Visitors will be able to explore this rich history through sensitive interventions around the modern Castle site, as well as in bespoke galleries exploring, amongst other things, the roots of Nottingham's rebellious past. Utilising the best of modern audio-visual technology, dramatic re-presentation of historical characters and events, and some fascinating museum objects and gallery displays, the Rebellion Gallery positions Nottingham's post-1600 history within the fight for fairer political representation and the attempt to secure better working conditions. These remain resonant issues today and the gallery will provide a major focal point for engaging with them. It will also offer a space for considering the many contemporary causes of protest and their consequences.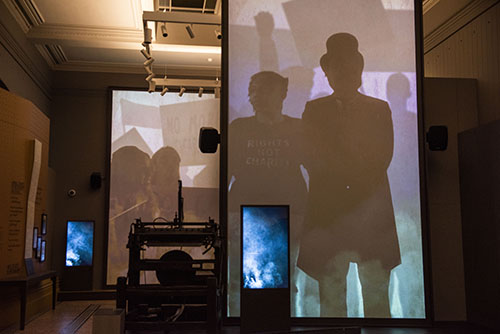 "Telling the historical story in a way which acknowledges its complexity without neglecting the known evidence has been one of the biggest challenges I have faced on the project. Every possible effort has been made to ensure historical accuracy whilst engaging visitors who may come to the gallery with a range of prior knowledge – or none at all. In fact, such is the nature of projects like this that, whilst my secondment formally ended in 2018, I continued to work with colleagues to deliver the gallery during the build and installation phase (2018-21), finessing details, fine-tuning the interpretation, and following up the issues which arise when transferring a design on paper into reality.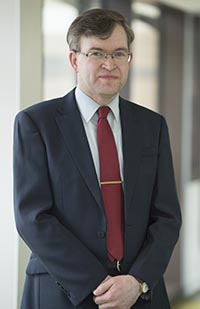 "As opening day approaches, I am proud to have played my part in the history of the Castle as well as the way in which the Castle approaches its own history. Undoubtedly, the Rebellion Gallery, like the newly transformed Castle as a whole, will evoke a range of responses from visitors far and wide. This is only to be expected at a site which has witnessed nearly a thousand years of history. And as the 'Curator of Rebellion' on the transformation programme, the expression and debating of different viewpoints is something I am bound to support."
/Public Release. This material comes from the originating organization and may be of a point-in-time nature, edited for clarity, style and length. View in full
here
.