While the Australian trades sector is diverse, the general understanding of 'tradie insurance' doesn't usually include Professional Indemnity (PI) insurance.
This is a problem for electricians, plumbers, and carpenters who carry the risk of giving advice often without the protection given by this important type of cover.
Brokers have the opportunity to give advice in this oft-neglected sector through the digital innovation Insurtechs bring.
SME insurance brokers that have tradie clients may have an opportunity to provide additional Professional Indemnity (PI) cover for some types of occupations.
Electricians, plumbers, and carpenters often give advice throughout their day-to-day operations.
This is unlike other trades whose risk profile usually includes PL, PA, and Portable Equipment claims – some of which are mandatory for some tradies in certain jurisdictions.
But while the trades sector is diverse, the insurance needs of tradies that give advice often get lumped together with the many others that don't.
Among the wider tradie community, the collective understanding of 'tradie insurance' may not include PI cover. This is fine for the vast majority of occupations that fall within the trades sector.
But for electricians, plumbers, and carpenters, underinsurance in this critical area of this profession could be costly.
"This is where brokers can provide the critical support, getting their clients the appropriate coverage they pride themselves on," says Jane Mason, Head of Product, Channels and Risk at BizCover for Brokers.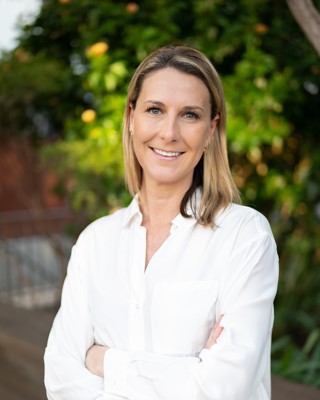 Jane Mason, Head of Product, Channels & Risk at BizCover for Brokers
Just like accountants or consultants, the trades of electricians, plumbers, and carpenters can be considered a professional service.
This is because the services they provide rely on their expertise gained through recognised training rather than a manufactured product.
While BizCover for Brokers has sold close to one thousand policies to tradies, only a fraction have purchased PI cover.
Given the general understanding among tradies there is no consideration to include PI among their insurance needs, it can be suggested there may be gaps.
And since there are more than 27,000 plumbing businesses, 47,000 carpentry services, and 44,000 active electrical contractors in Australia, there is plenty of scope for brokers looking to add additional channels to their SME revenue stream.
For brokers that don't yet have SME clients that are electricians, plumbers, or carpenters – the sky's the limit. They could tap into the more traditional forms of cover such as PL and PA while advising their clients about the risks of their advice.
But if a broker already has tradie clients that may have a PI gap in their cover but were advised to just stick with other standard policies, they could run the risk of exposing their own E&O.
While the risk to tradie clients for brokers is obvious, sometimes it's best to put it in the context of a real-life example.
For instance, an electrical consultant who was set to provide design advice and calculations about a building structure and its proximity to nearby powerlines**. Unfortunately, the design didn't allegedly comply with the national standards and as a result, construction work had to be stopped midway and demolished.
The claimant had claimed for significant re-design and rectification works and a settlement sum of $250,000 had been issued. Luckily for the tradie, the business had PI in place.
A barrier that may prevent some brokers from advising tradie SME clients is that the opportunity cost for brokers to advise in this industry has been traditionally low.
"Targeting tradies without an online digital offering may not be cost-effective," says Mason. "Going out approaching multiple different markets, emailing, and following up all takes time and when we're talking about getting a small cut of a low premium it may not be financially viable for the broker."  
While the traditional broking process is manual by nature, BizCover for Brokers has paved the way for new opportunities for brokers to enter this critical sector and help the growing number of tradies that may need PI cover to understand their exposure.  
And with the site boasting a 99% premium quote rate, brokers can be confident in delivering the needs of their clients.
"Through BizCover for brokers, you can compare at least two providers on the same platform and get quotes instantly," says Mason. "The efficiencies gained through our platform make the trades sector a viable target for them again."  
*This information is general only and does not take into account your objectives, financial situation or needs. It should not be relied upon as advice. As with any insurance, cover will be subject to the terms, conditions and exclusions contained in the policy wording.
**The provision of the claims examples are for illustrative purposes only and should not be seen as an indication as to how any potential claim will be assessed or accepted. Coverage for claims on the policy will be determined by the insurer, not BizCover.
© 2022 BizCover Pty Limited, all rights reserved. ABN 68 127 707 975; AFSL 501769
About us:
About BizCover for Brokers
BizCover for Brokers (B4B) is a full lifecycle platform for business insurance that streamlines the end-to-end process for brokers servicing their SME customers. Created for brokers by brokers, B4B is an Insurtech aimed at increasing efficiency and optimising the broking process.
/Public Release. This material from the originating organization/author(s) may be of a point-in-time nature, edited for clarity, style and length. The views and opinions expressed are those of the author(s).