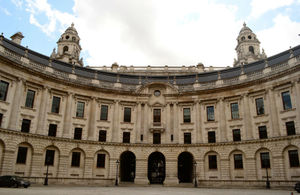 Ray Macfarlane is Chairman of Museums Galleries Scotland which is the National Development Body for the Scottish museums sector. She took up this position after serving seven years as Chairman of the Recognition Committee, a Scottish Government initiative which formally recognises and invests in collections of national significance held in non- national museums and galleries throughout Scotland. Ray graduated MA, LLB, MBA from the University of Glasgow and began her career as a solicitor in private practice. A former Senior Director of HBOS plc and Managing Director of Scottish Enterprise, Ray is now Chairman of the Scottish Legal Aid Board. She has held a variety of non-executive posts in the public and private sectors and was formerly a Trustee and Deputy Chair of the National Galleries of Scotland, Chairman of Scottish Screen and Deputy Chairman of the Scottish Arts Council. Ray has just completed a term of office as Chair of Home Scotland and non-executive Director of Home Group. Ray is a Trustee of the National Galleries of Scotland Foundation and of
the Hopetoun House Foundation.
This role is remunerated at £20,749 per annum. This appointment has been made in accordance with the Cabinet Office's Governance Code on Public Appointments. The process is regulated by the Commissioner for Public Appointments. The Government's Governance Code requires that any significant political activity undertaken by an appointee in the last five years is declared. This is defined as including holding office, public speaking, making a recordable donation or candidature for election. Margaret has made no such declaration. Ray has one other Public Appointment as Chair of the Scottish Legal Aid Board for which she is paid £320 per day for a time commitment of 2 days per week.
/Public Release. View in full
here
.