Thirty-seven athletes from 19 sports and 21 tertiary institutions have been awarded more than $100,000 in AIS Education Scholarships, a program supporting athletes to be successful in sport, education and life.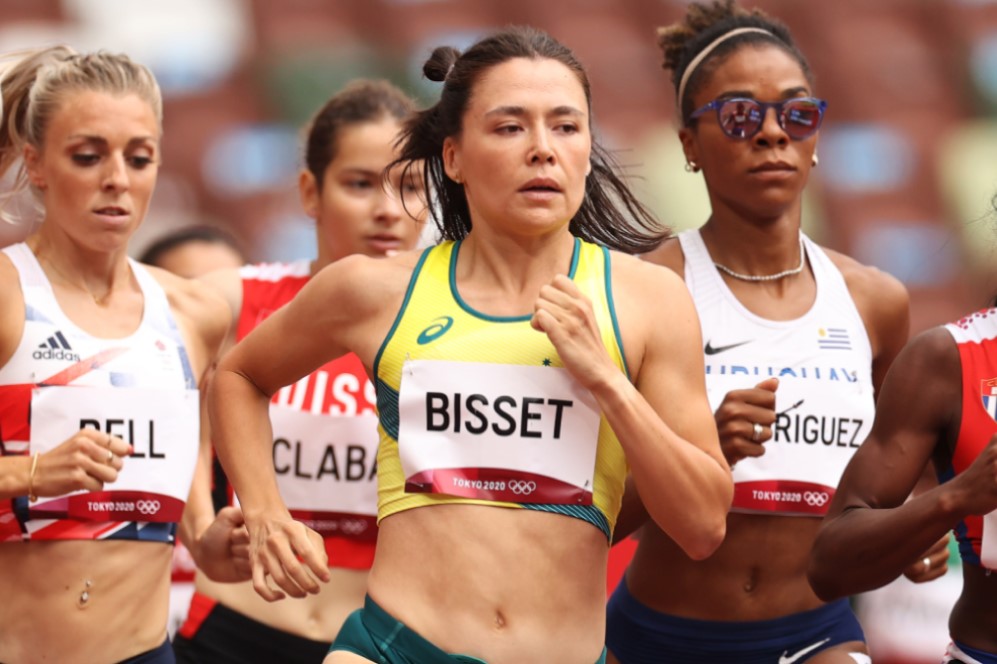 Winter Olympics silver medallist Matt Graham, national athletics champion Catriona Bisset, Olympic bronze medal rower Cameron Girdlestone and four-time world cycling champion Kaarle McCulloch are among the athletes receiving this round of AIS Education Scholarships. A key feature of this year's expanded program is supporting athletes with education earlier in their high-performance sporting careers. More than three-quarters of athletes awarded scholarships in this round are categorised as 'Developing' or 'Emerging', the first two steps on an Australian athlete's journey to becoming an international medallist.
The AIS Education Scholarship program is doubling from last year's inaugural program and offering a total $200,000 in scholarships for 2021-22, thanks to support from the John and Myriam Wylie Foundation. A second round will open in March 2022.
Mr Wylie, former Chair of the Australian Sports Commission, said: "sport and education is a winning mix. Every athlete goes into competition with a game-plan, this program with the AIS is about helping more Australian athletes to pursue education as part of their broader life plan. Every athlete receiving one of these grants has talents beyond the sporting arena, just look at the breadth of education courses they're undertaking. There's health education like paramedics, speech pathology, sonography and medicine, though to diverse areas such as science, commerce, design, engineering and so much more.
"Our message to athletes is sporting success doesn't have to be at the sacrifice of other ambitions, especially education and career pathways. If we can encourage more athletes to engage with education at the start of their sporting careers, we'll no doubt have more successful leaders emerging from sport and into their communities."
Newcastle's Aimee Fisher suffered a spinal injury as a gymnast in 2017, but re-imagined her sport and education goals when she sat in a racing wheelchair alongside Paralympic champion Madi de Rozario just six weeks after her accident. Now the 20-year-old is aiming to complete her Bachelor of Medical Sonography in 2023 while also training towards a Paralympic debut in Paris 2024.
"Since I was four, I dreamt of doing x-rays as a career, so I've decided to focus on ultrasound," Fisher said. "For me, there is a sense of purpose and fulfilment in balancing these facets of my life [sport and education) and seeing the results of hard work and determination put into striving towards lifelong dreams and goals set along the way."
Remashree Muniandy, 19, relocated to Australia from Malaysia with her family in 2018. The South Australian squash player works four part-time jobs to achieve her dreams of being a paramedic and representing Australia at the Commonwealth Games. "I'm currently in my first year of Paramedic Science and really enjoying it," Muniandy said.
"I believe that my participation in study has taught me that if you put your mind to it, you can pursue your study pathway while also working towards sporting goals, doing both things you love."
Olympic silver medallist and mogul skier Matt Graham suffered a setback with a broken collar bone in training on the weekend, but is still aiming to be fit for the Winter Games in Beijing to start next year. He then hopes to finish 2022 by completing a Bachelor of Civil Engineering (Honours)/Bachelor of Business. Graham has been studying since 2014, the same year he debuted at his first Winter Olympics in Sochi.
"For me, pursuing higher education isn't just about preparing for life after sport, it also provides me with a mental switch to focus on something different away from sport. That gives me good balance and adds to my motivation to train," Graham said. "I have always tried to show younger athletes that your education is important and that there is more to life beyond sport."
Catriona Bisset is studying a Master of Architecture at the University of Melbourne and wants to inspire people, even outside sport, to pursue their talents through education. "I do hope my athletic achievements inspire people, but more than that I hope to inspire all people to find balance in their lives and to continue changing and evolving, learning and not being afraid to pursue different parts of themselves," Bisset said.
The AIS has prioritised athlete education and created more specialised athlete support by building its Elite Athlete Education Network (EAEN) across the country.
AIS CEO Peter Conde said: "The AIS now has formal links with more than 40 universities and 12 TAFEs, giving Australian athletes greater choice and flexibility with their education support. Our priority is to support those athletes who demonstrate a genuine commitment to study and can use their own experiences to inspire and benefit others, in sport and the broader community."
The complete list of 37 AIS Education Scholarship recipients can be found on the AIS website, and also hear from each athlete about what the support means to them in their pursuit of sporting and academic success.
/Sport Australia Public Release. This material from the originating organization/author(s) may be of a point-in-time nature, edited for clarity, style and length. The views and opinions expressed are those of the author(s).View in full
here
.