Surf Coast Shire Mayor Cr Rose Hodge had the difficult job of choosing the three winners of the #surfcoastshiresummer social media competition, which ran in January 2020 and saw almost 250 entries on Instagram and Facebook.
One winner, Lucas Pardo (@_fotografico1970), took an image of the Cumberland River Falls and his image was chosen for the beautiful hinterland it showcased, as well as the distinctly Australian bush landscape and river.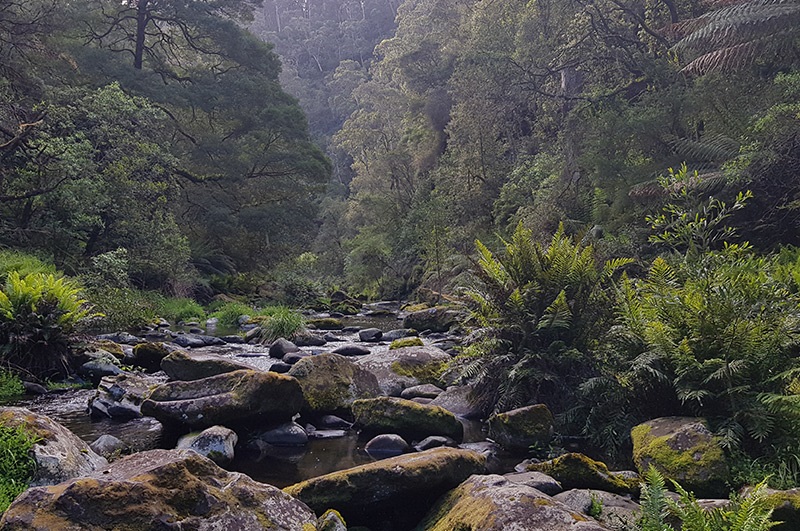 "I moved to Australia from El Salvador 33 years ago and from the moment I discovered the Surf Coast Shire, my hard-drive has been full," says Lucas. "Seeing the bushfire devastation and how vulnerable these forests are only makes my photography feel more special – I want to remind people how beautiful it is here."
His tip for budding Surf Coast Shire photographers is to head to Point Addis towards the end of the day to capture the pink glow of the sunset, ocean and bluff views.
Another winner, Phil Roache (@_roachy_) had his 'Hang Ten' photograph chosen by Cr Hodge because it made her laugh and showed the fun side of living in the Surf Coast Shire.
Taken at Point Addis on Phil's Olympus water camera while floating in the water, the Torquay local originally from Warnnambool said he fell in love with the town the first time he visited.
"Point Addis is a great surfing location and needs protection and help from everyone who goes there," says Phil.
The final winner, Andy Russell (@demonsilva)'s 'Beach Holiday Day One', caught Cr Hodge's eye for its striking colours and inviting beach stairs from Jan Juc. "It captures the feeling of excitement people feel on the first day of a beach holiday in our beautiful region."
Andy lives in Melbourne and has holidayed with five other families at the Jan Juc caravan park for the last couple of years. His friend from Torquay encouraged him to enter the competition, so he plans to give the print he receives as a winner to her as a present.
"Photography is a nice little hobby," says Andy, who is now retired. "The spectacular rock formations and richly coloured cliffs of the Surf Coast make for fabulous photo opportunities."
He took the photo on the first day of a two week holiday in Jan Juc and says "I couldn't wait to get down to the beach, but paused momentarily at the top of the stairs to take the photo."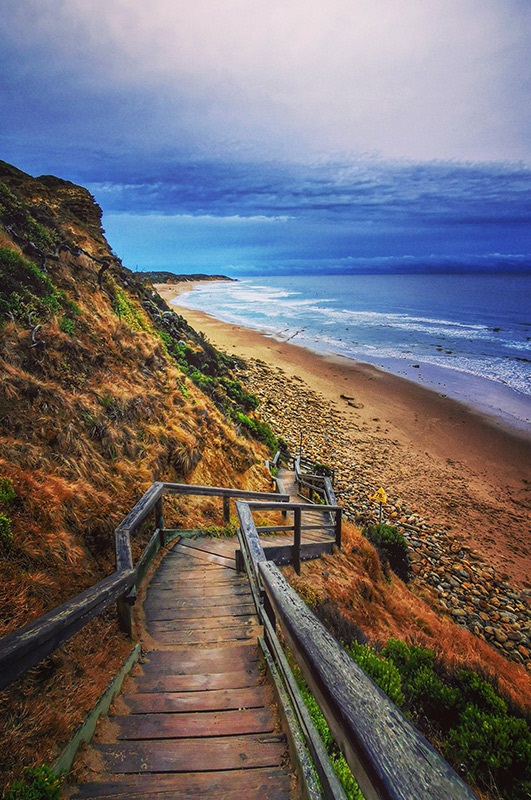 Cr Hodge was pleased with the standard of entries and the passion the region inspired in the photographers.
"It was a difficult choice, but I was so impressed how many varied and beautiful images of the Surf Coast Shire there was," says Mayor Hodge. "We will continue the competition and make it bigger and better next summer."
Head to Instagram and search #surfcoastshiresummer to see some of the amazing photos from this year's competition.
/Public Release. View in full
here
.