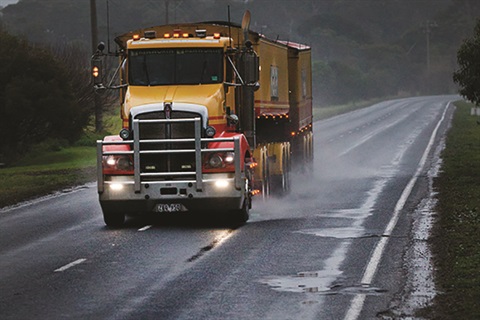 Corangamite Shire Council has welcomed almost $1.6 million in State Government funding to upgrade key heavy vehicle routes.
The Fixing Country Roads Program has allocated:
$1,104,000 for rehabilitation and widening of Foxhow-Berrybank Road, Berrybank (Total cost $1,656,000);
$243,000 towards upgrade of Depot Road, Camperdown (Total cost $365,000); and
$212,000 towards rehabilitation of Lismore-Pittong Road, Bradvale (Total cost $319,000).
Mayor Neil Trotter thanked the Government and said the funding would improve public safety and was a prudent investment in the Shire and the State economies.
"Like many roads in the Shire, these three roads are essential freight routes and carry large numbers of heavy vehicles that are essential for primary industries that provide jobs in our local towns and contribute significantly to the Gross State Product.
"The improvements will improve road sharing between those heavy vehicles and domestic motorists making travel safer and more reliable for local communities."
Cr Trotter said regular road condition assessments had identified the three roads as priorities for work.
"Foxhow-Berrybank Road is to be strategically upgraded to accommodate grain trucks and other heavy vehicles," Cr Trotter said.
"The intersection of Depot Road and Old Geelong Road in Camperdown has been highlighted to accommodate the anticipated increase in heavy vehicles travelling to and from the proposed Camperdown Dairy factory.
"We applied for the funding on the basis of that development going ahead and widening the pavement, plus adding exclusive left and right turn lanes from Old Geelong Road north onto Depot Road, will improve safety and access for all road users."
Cr Trotter said the Lismore-Pittong Road rehabilitation was also aimed at heavy vehicles, particularly trucks hauling timber from coups around Bradvale.
"All works are budgeted for next financial year," he said.
Timings for the works are yet to be determined but are expected to be completed during Council's construction program next summer.
/Public Release. View in full
here
.