If variety is the spice of life, Tanisha Shields is peppered with it. From her home office in the Western Division of NSW, the 26-year-old juggles her time between working on Minarto – a Merino station owned and operated by her partner's family – and her duties as the Senior Land Services Officer for Western Local Land Services.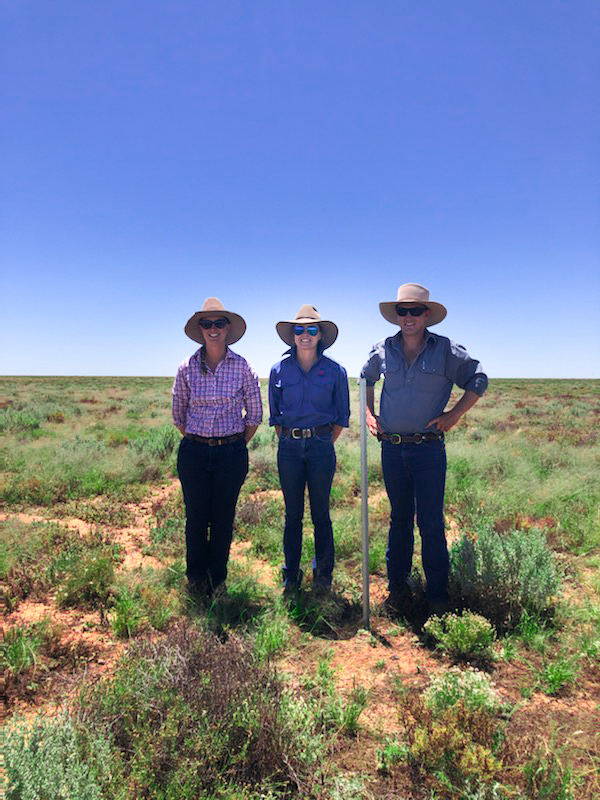 If that's not enough, Tanisha does these things while navigating the logistical challenges that crop up when you live 135 kilometres from the nearest town. 
Remote work
For some, the idea of taking the newly coined "remote work movement" to this level would be inconceivable, but Tanisha wouldn't have it any other way.
"There is something about the isolation that makes living out here so beautiful," she says.
"I often get the comments from people who say 'oh wow you are so far from anywhere', but regardless of if it's dry or when it rains, you're so much more in touch with nature because everything out here is part of the natural landscape".
Growing up near the banks of the Murrumbidgee River, just south of Narrandera, Tanisha's strong gravitational pull to the natural landscape unveiled itself at a young age.
There is something about the isolation that makes living out here so beautiful."
"Agriculture was always the plan for me. I went and studied a Bachelor of Agricultural Science at Charles Sturt University in Wagga Wagga, thinking that I would end up back in the local area where I grew up as an agronomist or livestock nutritionist."
However, a chance meeting at the Deni Ute Muster in 2014 threw a curveball in her plans to return home in the form of a young, enthusiastic grazier named Will Armstrong. Shortly after, an invitation to visit his family's rangeland grazing enterprise north of Balranald challenged Tanisha's definition of what large-scale pastoral farming could look like.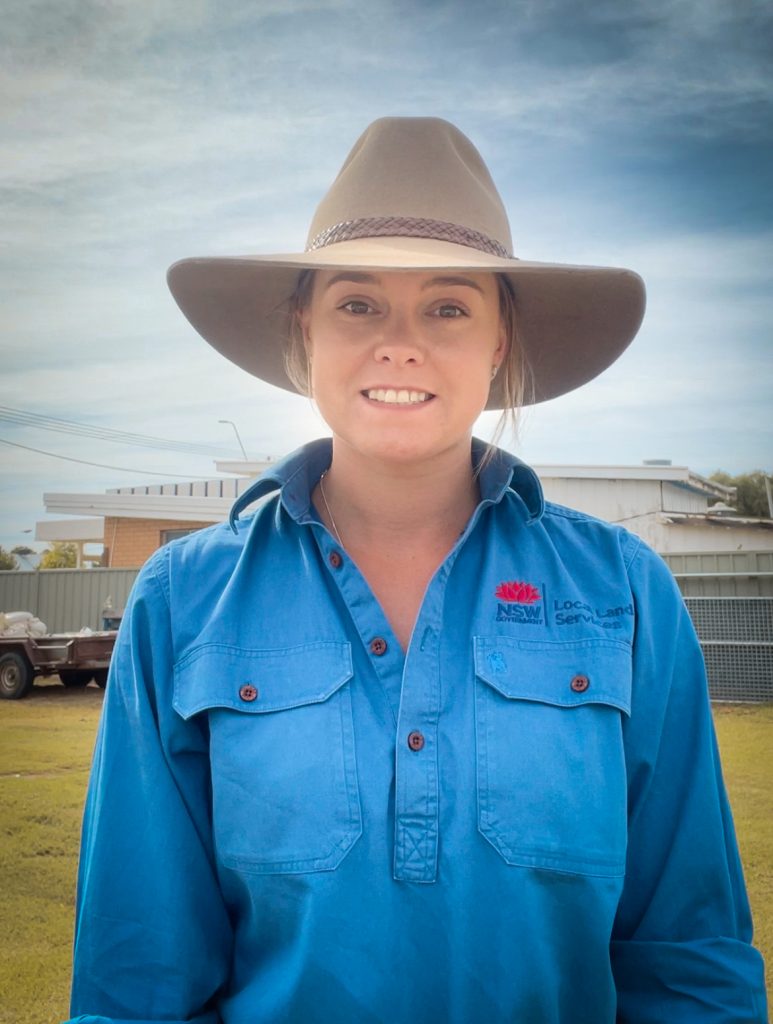 Native flora on the menu
Relying almost entirely on native perennial grasses, saltbushes, blue bushes and copper burrs, rangeland grazing is the bread and butter for more than 6000 farming businesses across Australia and occurs in 60 per cent of the agricultural landscape in NSW alone. Put simply, the process involves the careful management of livestock who graze on native plants, usually in lower rainfall areas.
"Early on I spent a lot of time driving around with Will and his dad looking at the plants and landscapes and it really ignited a passion in me," Tanisha reflects. 
But it didn't take long to realise her observations in the paddock weren't mirrored in the research papers and resources she had been busily throwing herself into at university. 
Early on I spent a lot of time driving around with Will and his dad looking at the plants and landscapes and it really ignited a passion in me."
"In agriculture systems across the world, especially in livestock management, you see a trend towards research being quite prescriptive," she explains.
"Out here in the rangelands, our seasons are so variable, which makes it difficult to correlate and interpret research results. This really inspired me to start looking for work out here to see if I could make a difference and bring more services to producers in the region."
After cutting her teeth at a local feedlot and Elders, the stars aligned when a position through the Western Local Land Services in Balranald became available in 2018. After four years on the road Tanisha was finally able to call the iconic saltbush plains around Minarto her home.
Bringing producers together
Tasked with the role of developing and delivering resources tailored for local producers, she soon grasped a funding opportunity through Meat and Livestock Australia's Profitable Grazing Systems Program. With this she has created a series of professional development programs designed to bring producers together to improve their whole-farm performances. 
"I worked alongside mentors to develop the Improving Tactical Decision Making Program which looks at ways in which producers can learn about how to improve their decision making. In what is a very variable environment with a very variable climate, we've developed content locally, specific to local conditions and referencing the knowledge base that already exists in our farming communities."
I'm hoping to get some accurate information that I can pass on to producers in my region to help them with their future decision making, then use this to help our region reach carbon neutrality targets set out by our industry bodies."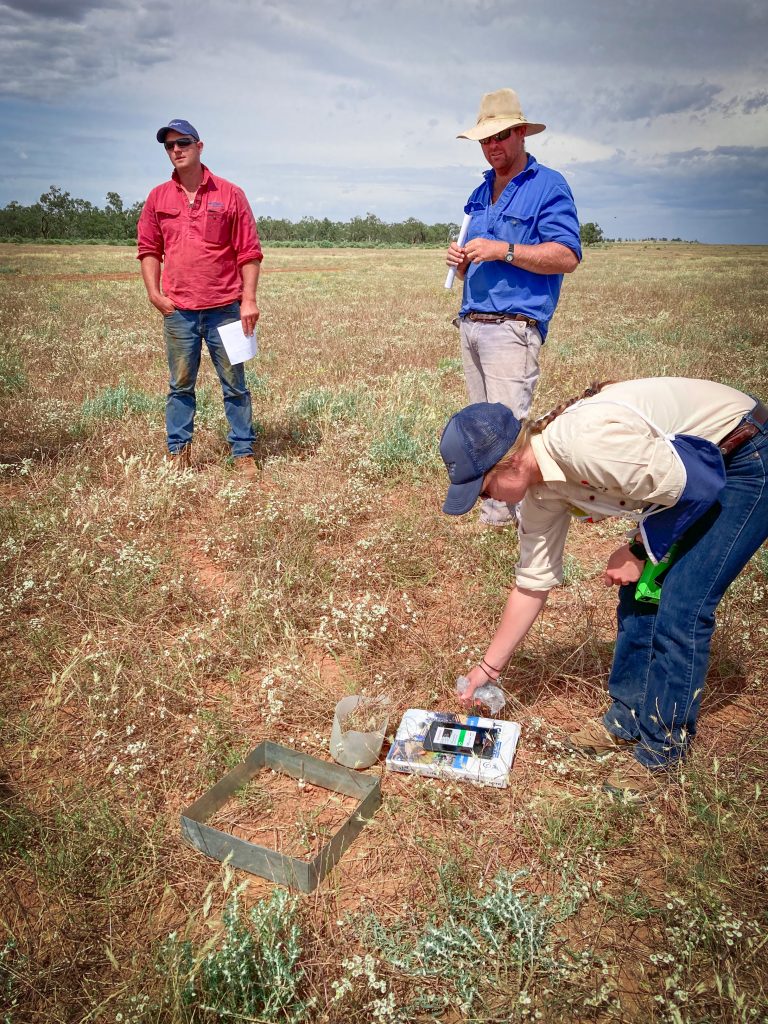 Her diligence and determination to tailor programs specific to the region has not gone unnoticed. In 2021, Tanisha was presented with the The Southern Australia Livestock Research Council's Young Achiever award for her efforts rolling out programs from Balranald through to Packsaddle in the state's north western corner.
While the award goes a long way in acknowledging the hard work of Tanisha and her team, she believes the most rewarding part of her job has been the sharing of intergenerational knowledge between producers.
"One of the main pieces of feedback that continues to come out from these courses is how much producers really want to network with each other.
"People have been through years and years of droughts and good seasons and have a really clear idea of what happened and how they've recovered. These anecdotes can actually play a huge role in how other producers in the region respond and adapt to the variable conditions out here."
Emissions reduction
Like many other young professionals across the world, the past two years of the pandemic has allowed Tanisha to pause, take stock of her achievements and plan her professional path forward into the future. After Meat and Livestock Australia announced its roadmap to deliver a carbon neutral status for the sector by 2030, she once again began to feel the tug towards bridging research with practical livestock grazing methods.
/Public Release. This material from the originating organization/author(s) may be of a point-in-time nature, edited for clarity, style and length. The views and opinions expressed are those of the author(s).View in full
here
.