Think you know Port Phillip? Here are ten lesser known historical facts about our City.
1. St Kilda Racecourse
Chaucer Street, St Kilda
St Kilda Racecourse was located at the southern end of Peanut Farm Reserve. Races, including the St Kilda Cup, were held in late December and early January from 1847-1868. Surrounded by swampland, the boggy course was often problematic for horses and riders but it was close to town and popular with race-goers. On Boxing Day 1866, over 3000 people attended.
2. Shaw-Ross Airfield
Westport Reserve, The Boulevard opposite Barak Road, Port Melbourne
In 1920 Major Harry Turner Shaw and Lieutenant Hubert Galsworthy Ross founded the Shaw-Ross Engineering and Aviation Company behind the sand dunes on Ferry Road, Port Melbourne. In May 1921, Fishermans Bend Aerodrome became the first licenced aerodrome in Victoria. The same month, Lieutenant Ross was involved in an aeroplane crash in Port Melbourne, in which he and two passengers were killed. This resulted in one of the first air crash investigations in Australia.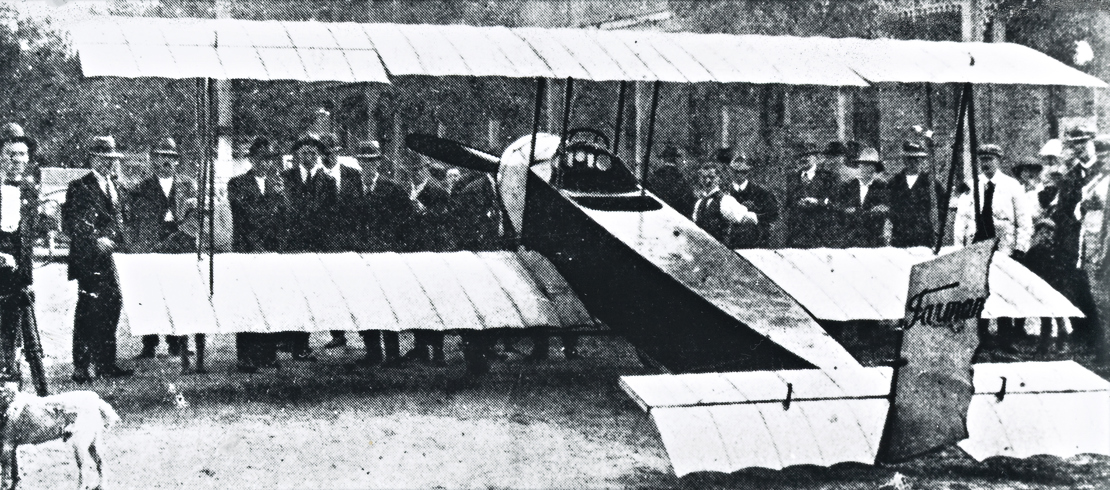 3. The Abattoirs
Robinson Reserve, 393 Barkly Street, Elwood
The St Kilda Municipal Abattoirs operated near here from 1862 until 1899, despite residents' objections to the foul odours and dumped offal in the Elster Creek. Adding to the smell were the 'manure depots' much appreciated by the market gardeners of Brighton. Elster Creek was later transformed into the Elwood Canal.
4. Point Ormond
Point Ormond Reserve, Elwood
For thousands of years there were Aboriginal campsites on Point Ormond. Early settlers called it the Red Bluff. In 1840 a quarantine station and a graveyard were established here for the fever ship Glen Huntly. By 1905 part of the Red Bluff had been removed for landfill for the Elwood swamp. The navigational beacon helped ships find their way to the ports. Beacons were lit here for the Separation celebrations in 1851 and the Bicentennial celebrations in 1988.
5. Middle Park Baths
Beaconsfield Parade at Armstrong Street, Middle Park
The Middle Park Baths opened on this site in February 1892. With a natural sandy gradient, this beach allowed swimming in both shallow and deep water, and the baths were well equipped for their time. Originally privately operated, the Baths were purchased by South Melbourne Council in 1911. Initially bathing was limited to men only, however mixed bathing was approved by Council in 1954. The Baths were eventually demolished in 1961 after sustaining repeated storm damage to the timber structure.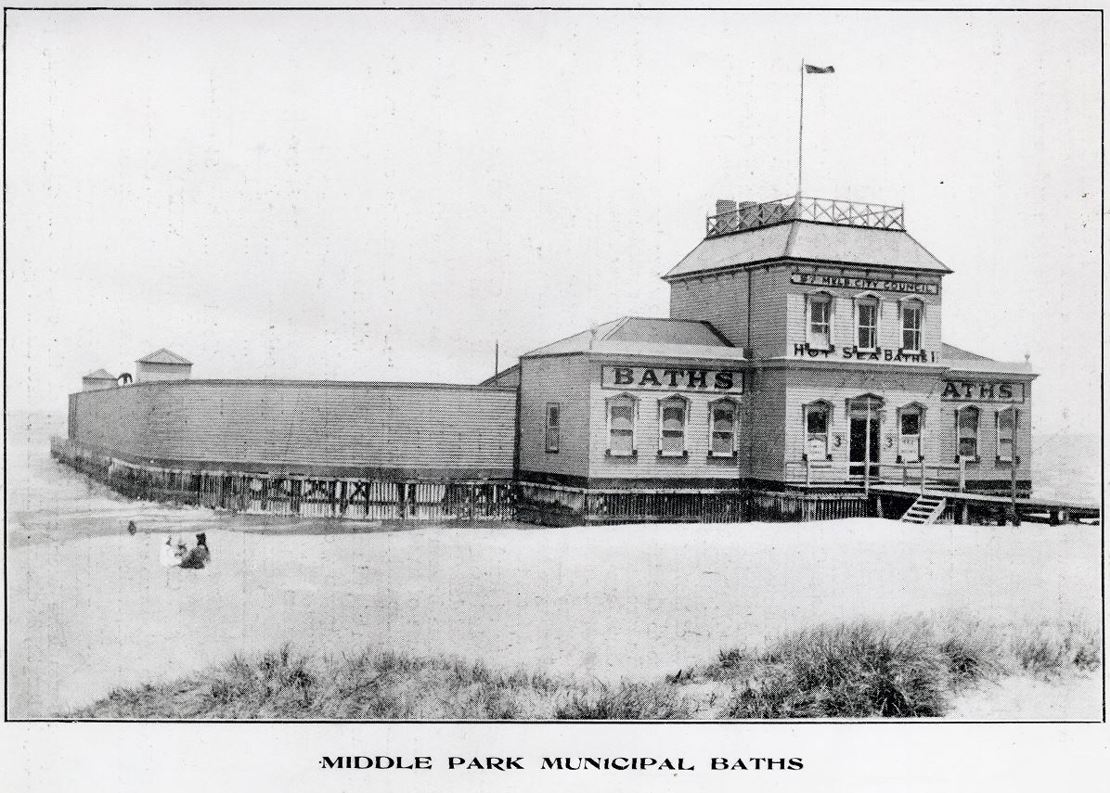 6. Cable Car Tram Shed
10 Brighton Road, St Kilda East
This is the site of the former cable tram car shed for the Brighton Road tram line. Opened in 1888, this route travelled along Brighton Road, High Street, St Kilda Road and Swanston Street, before terminating at Queensberry Street. Melbourne's cable tram network ran from 1885 until 1940 and was the fourth biggest in the world. This route was altered and electrified in 1926.
7. The making of Vegemite
76 Kerferd Road, Albert Park
This building (pictured below) tells the story of the invention of Vegemite right here in Albert Park. The building now at 76-82 Kerferd Road used to be a different building that was home to South Melbourne College. After the college closed in 1916, Fred Walker used the building to produce food products. The now iconic Vegemite spread was developed here in 1923 by Dr C. P. Callister.
South Melbourne College, an early co-educational establishment, moved to this site in 1905. It had a reputation for academic excellence, especially in the education of girls who competed on equal terms with the boys. Notable author Katherine Susannah Prichard was one of the school's students. The college closed in 1916 and the building was demolished in 1933, leaving the name 'College Place' as its only trace.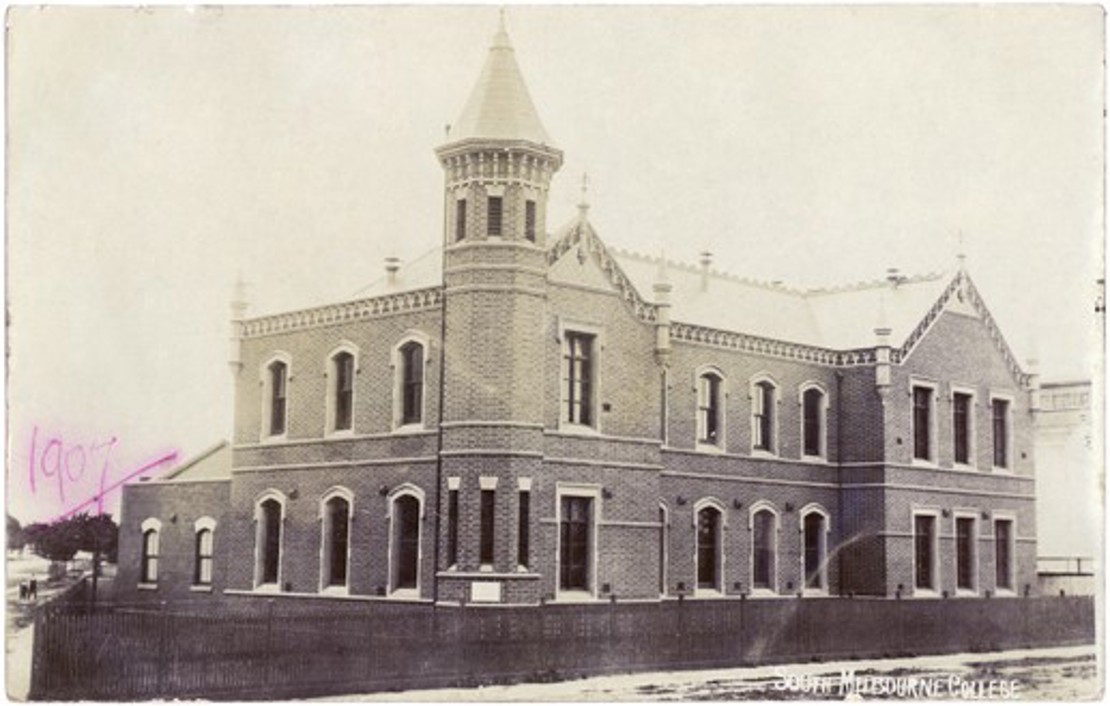 8. Esplanade 'Vaults'
Jacka Boulevard (opposite the Sea Baths)
In the 1890s, public transport on the Esplanade was upgraded with a new cable tramway replacing the old horse-drawn omnibus, managed by the Melbourne Tramway & Omnibus Company. The upper Esplanade roadway needed to be widened to accommodate the new tram tracks. As part of the embankment works in 1890-91, provision was made for ten shops with arched ceilings and verandas facing onto the lower Esplanade and built into the supporting wall – now known as the Esplanade Vaults.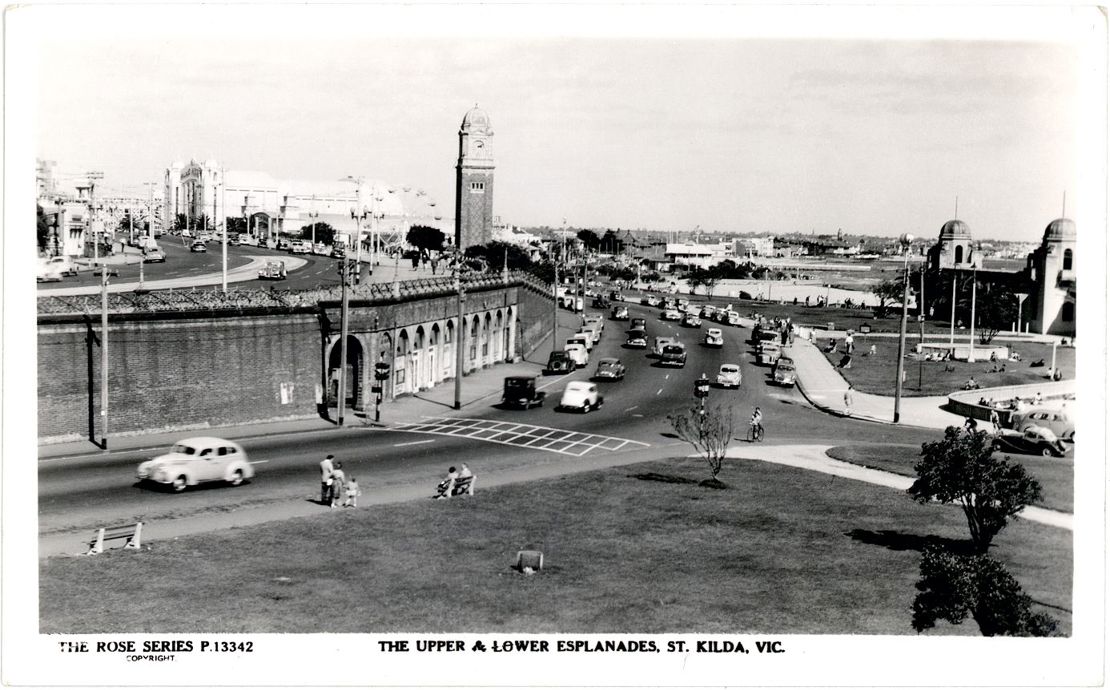 9. Pumping Station
Esplanade West, Port Melbourne
Gigantic machinery within this 1891 building still pumps floodwaters during heavy rainfall. In the early 20th century great gas-driven pumps were operated by George Beazley, whose rain-activated device would wake him when a storm arose so that he could start the machinery. When George retired the pumps were electrified.
10. Monterey
17 Queens Road, Melbourne
Between 1942 and 1944 an allied intelligence code breaking operation known as FRUMEL worked from Monterey apartments. Australian, American and British navy personnel, 90 per cent of whom were women, worked alongside university professors to decipher Japanese codes. FRUMEL played a crucial role in allied victories during this time including the 1942 Battle of Midway. After decades of secrecy, FRUMEL records were declassified in 1987.
/Public Release. This material from the originating organization/author(s) might be of the point-in-time nature, and edited for clarity, style and length. Mirage.News does not take institutional positions or sides, and all views, positions, and conclusions expressed herein are solely those of the author(s).View in full
here
.