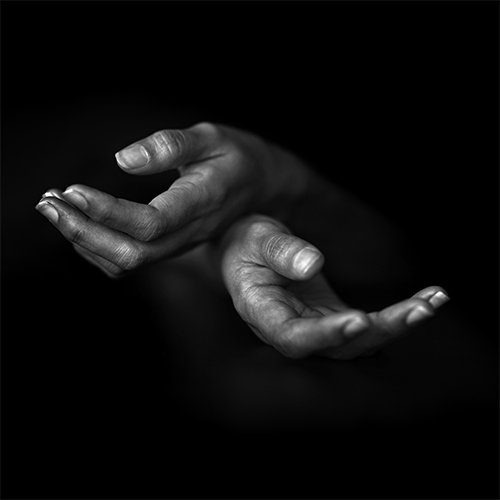 Two new studies from UniSA's Mental Health and Suicide Prevention Research and Education Group indicate significant benefits in training workers who support people of refugee background, helping them to recognise and respond to signs of suicide-related distress.
Suicide is a global health issue, and at-risk individuals come from a wide range of backgrounds and face all manner of mental health stressors.
One group identified as being at increased risk of suicide-related stress is people of refugee and asylum-seeker background.
In Australia, there were nearly 30 confirmed or suspected suicide deaths by refugees and asylum seekers who had arrived by boat between 2014 and 2019, rates that are slightly higher than Australian born counterparts of the same age and gender.
Director of UniSA's Mental Health and Suicide Prevention Research and Education Group, Professor Nicholas Procter, says numerous factors contribute to these elevated suicide experiences.
"Many asylum seekers have a deep, pervasive feeling of 'lethal hopelessness', which is often associated with prolonged uncertainty regarding visa status, ongoing trauma associated with exposure to war and conflict, discrimination, isolation and relationship loss, and separation from, and ongoing concern for, family," Prof Procter says.
In response to this situation, Prof Procter's research team is investigating targeted practices that may help reduce suicide among asylum seekers, and two new studies, both published in the journal Crisis, suggest positive outcomes can be achieved in the area.
"Both studies indicate the importance of recognising and acknowledging when people might be at risk of suicide-related distress, and planning ahead to help both people at increased risk and the workers who support them be better prepared to deal with suicide-related stress."
The first study suggests there is real benefit in 'safety-planning' with at-risk individuals to establish plans so they can work through crisis with their preferred supports; the second study indicates value in tailored suicide prevention education programs for people working with asylum seekers and refugees.
"Safety planning is gaining momentum in suicide prevention practice and research as a valuable way to help people during times of suicide-related distress," Prof Procter says.
"Making a safety plan is done in collaboration with the person in distress, and involves them writing down helpful practices, key actions or supports, as well as nominating key support people, so that strategies can be followed in times of distress."
While there are challenges to safety planning – including the stigma associated with talking about suicide and suicidal thoughts – Prof Procter says in situations where risks are known to be elevated, it can be a crucial practice.
"We found that safety planning is associated with improvements in people's response to distress, with positive impacts for depression and reducing feelings of hopelessness," he says. "It also helps reduce people's need to go to hospital, while still allowing them stay connected in attending appointments for care."
The second study by Prof Procter's team explored the value of providing tailored suicide prevention education to workers supporting asylum seekers, and it indicated this form of forward planning can also make an important difference.
"There are many different groups who work with asylum seekers, and very few of them are trained to recognise the signs of suicide-related stress and how to respond in those situations," Prof Procter says.
"Very few people know how to respond if someone admits to feeling suicidal – that is a very emotional, very challenging situation, and our research shows that knowing the most appropriate way to respond can make a huge different to the outcome in those scenarios."
The study examined the effectiveness of a two-day suicide-prevention education program, finding it contributed to significant improvements in workers' attitudes toward suicide prevention and their confidence and competence in assessing and responding to suicidal distress.
"This sort of training provides the tools a person needs to respond in these very difficult situations," Prof Procter says. "A lot of that is just knowing the right thing to say or the right course of action to recommend, and that knowledge can literally save lives.
"Both the interventions we examined are relatively simple and cost-effective and can be used across the wide range of situations that asylum seekers might experience, so we believe they represent very practical methods for making a positive difference to help prevent suicide."
Notes to editors:
Professor Nicholas Procter is Director of the Mental Health and Suicide Prevention Research and Education Group at UniSA and Australia's national representative to the International Association for Suicide Prevention.
/UniSA Release. This material comes from the originating organization and may be of a point-in-time nature, edited for clarity, style and length. View in full
here
.