Plot twist: To mark the 210th anniversary of the Jane Austen's beloved novel Pride and Prejudice, literature scholar Dr Stephanie Russo explains why a lesser-known character beats Fitzwilliam Darcy for the title of her best romantic hero.
There's a more important argument to be had about romantic favourite Fitzwilliam Darcy than whether Colin Firth or Matthew Macfadyen played him better on screen.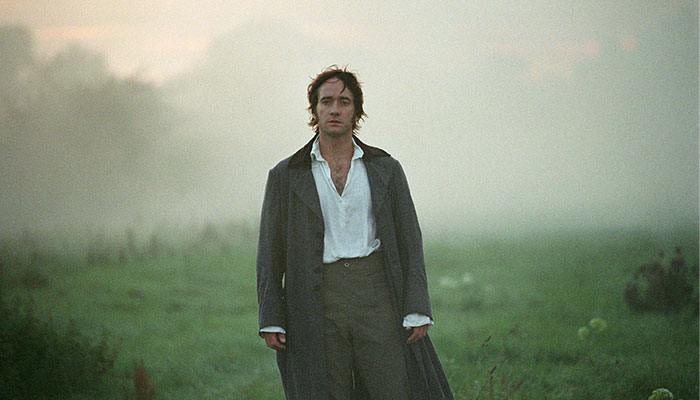 Proud: Matthew Macfadyen, pictured above as Mr Darcy in the 2005 movie adaptation of Pride and Prejudice, won over a new legion of fans with his moody portrayal of Austen's lead character.
Macquarie University Discipline Chair of Literature, Associate Professor Stephanie Russo, says there's a dark horse in the race for Jane Austen's best man – and you may not even have heard of him.
"Jane Austen died in 1817, but her books remain as funny, fresh and dynamic today as when they were first published," says Russo ahead of Pride and Prejudice Day, which celebrates all things P&P on January 28.
"Jane Austen can still teach us a lot about how to think and how to feel, what's important in life and how to laugh at ourselves and others. She was a master of character, plots and humour, and I think people don't realise how funny and clever her books are. They're endlessly re-readable – it's like taking a bath for your mind."
There's a dark horse in the race for Jane Austen's best man – and you may not even have heard of him.
Despite this keen humour, when most people think of Austen, it's as a writer of romance, and she is indeed responsible for many of the conventions and tropes still found in romances today.
Film and TV adaptations have helped bring her stories to audiences who would not necessarily read 19th-century literature. It's factors like this, Russo says, that have led to Austen's characters becoming the prototypes for romantic heroes everywhere.
Chief among them will always be the rich, handsome – and grouchy – Mr Darcy. But surely we don't just love him for his magnificent house and healthy bank balance?
The enduring appeal of Mr Darcy
Russo says while he might be proud and awkward, Austen reveals Darcy as a good man and not as much of a cranky snob as we initially think.
"He develops as a character, changing for the better through his relationship with Elizabeth. The quiet but passionate man with hidden depths has become our cultural understanding of the ultimate romantic hero."
While Pride and Prejudice will always be a favourite with readers, it is the film and TV adaptations – and Austen-adjacent works like Helen Fielding's Bridget Jones's Diary and Bollywood smash Bride and Prejudice – that have cemented it in the realm of pop culture.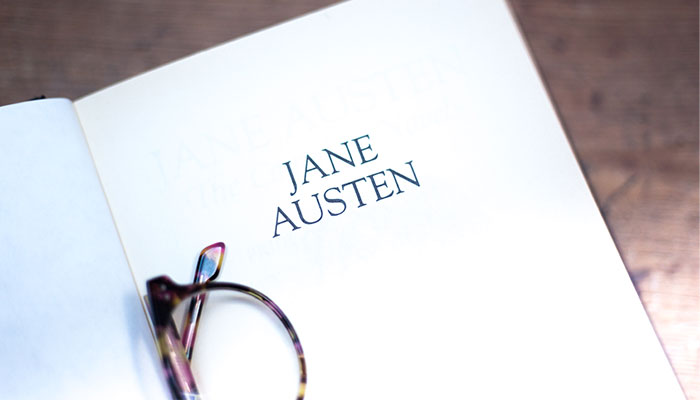 The 1995 BBC mini-series version of Pride & Prejudice starring Colin Firth arguably made Mr Darcy an international sex symbol, largely thanks to something not even included in the book: that lake scene.
So we have to admit Darcy does has his merits. But what about those other contenders for top spot?
Captain Wentworth
Frederick Wentworth, the dashing sea captain from Persuasion (1817), is a strong candidate. Seven years before Persuasion begins, heroine Anne Elliot allowed a family friend to persuade her not to marry Wentworth, and has regretted her decision ever since.
"Persuasion is the most romantic of Austen's novels because, against the odds, the pair gets a second chance at happiness," Russo says.
"Wentworth is pleasantly grumpy, because after all, Anne did break his heart, but he is never cruel, and he shows that he has never stopped loving her.
"At the end of the book, he writes her an incredibly passionate letter declaring his feelings, which has to be one of the most moving love letters in any romantic novel. For that letter alone, he has to give Darcy a run for his money."
Colonel Brandon
Sense and Sensibility (1815) is the story of two very different sisters, practical Elinor and passionate Marianne, who have recently suffered a drop in social status due to their father's death. Famously played by Alan Rickman in the movie adaptation, Colonel Christopher Brandon isn't the story's male lead, yet he easily outshines the 'real' hero, Edward Ferrars.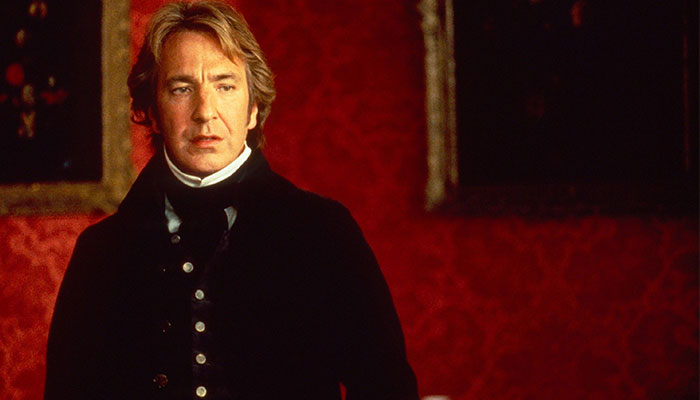 Service: The kind Colonel Christopher Branson, played by Alan Rickman above, waits patiently to win love in Sense and Sensibility.
"I don't think anyone really loves Edward," Russo says. "He's just sort of there. He has this previous engagement he can't talk about, so he doesn't tell Elinor the truth.
"Colonel Brandon, on the other hand, is delightful because he's so in love with Marianne. He's well aware she's in love with someone else, but he just waits patiently for her to realise his value.
"In his quiet way, he's a good, kind, compassionate man, and his love language is definitely acts of service."
Henry Tilney
A witty satire on the gothic novel, Northanger Abbey (1817) is one of Austen's lesser-known works, possibly because it hasn't had as much screen attention, but for diehard fans of the books, it's all about Henry Tilney.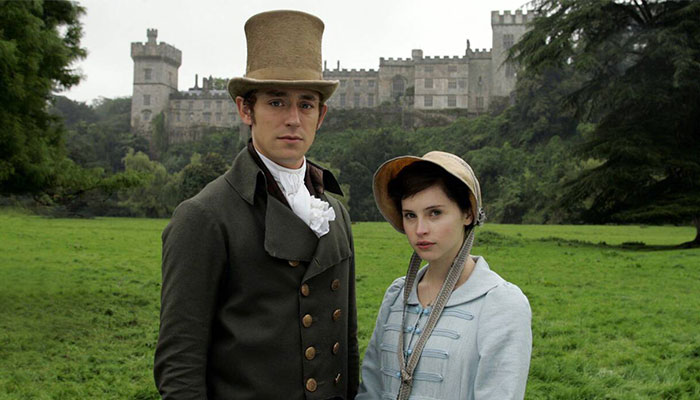 Winner: Wit, conversation and loyalty propelled Northanger Abbey's Henry Tilney, played by JJ Feild pictured above, to top spot on Russo's romantic hero list.
Russo says Henry has all the passion and drama of Darcy, but also a wonderfully quick wit, and the great virtue of a wicked sense of humour."
"He's incredibly loyal and strong-willed, so when his awful father is cruel to Catherine, the girl he's in love with, he stands up to him and chooses her over his inheritance.
Russo says Catherine can talk to Henry about anything, from books to fashion, and he never belittles her interests. "No disrespect to Darcy, but Henry Tilney wins hands down," she says.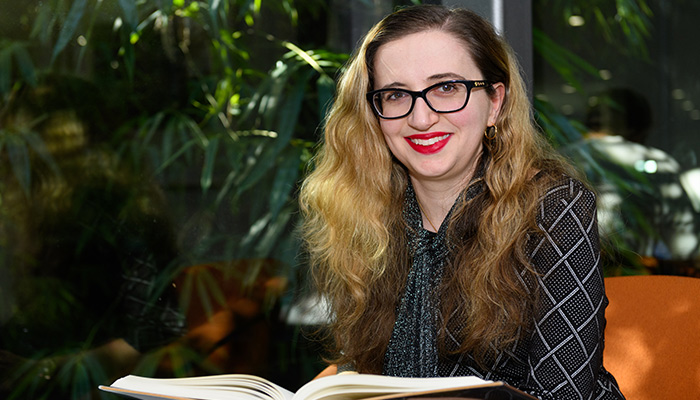 Associate Professor Stephanie Russo , pictured above, is the Discipline Chair of Literature in Macquarie University's Department of Media, Communications, Creative Arts, Language, and Literature.
/Public Release. This material from the originating organization/author(s) may be of a point-in-time nature, edited for clarity, style and length. The views and opinions expressed are those of the author(s).View in full
here
.